---
Action Towards Inclusion
Success Stories
---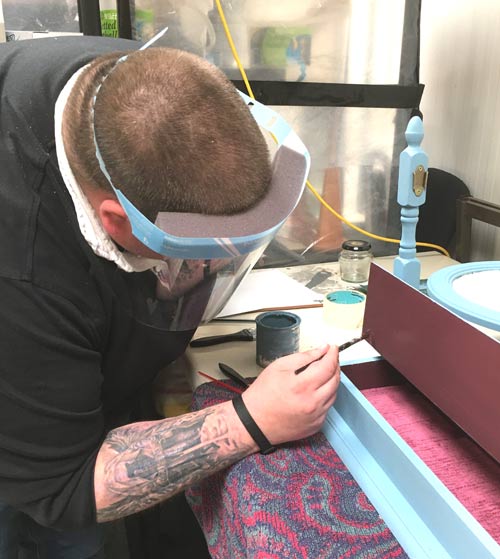 Craig at the Community Furniture Store
As part of our ATI project, it was arranged for one of our ATI participants Craig to begin volunteering at The Community Furniture Store in Scarborough.You can see a picture of him here, restoring a vanity unit mirror. He has also worked on vintage sewing machines.
The store incorporates a workshop, which has grown from a small craft area making gifts and cards, into a larger space that not only repairs donated items but specializes in furniture restoration, upholstery and up-cycling. They are also part of the Community RePaint Network, putting reuseable paint that would otherwise go to waste back into use at a fixed price per litre whatever the type or brand of paint. The store has built close links with our charity in Scarborough and continues to play a role in the recovery and rehabilitation process of local residents who've been through hard times.
---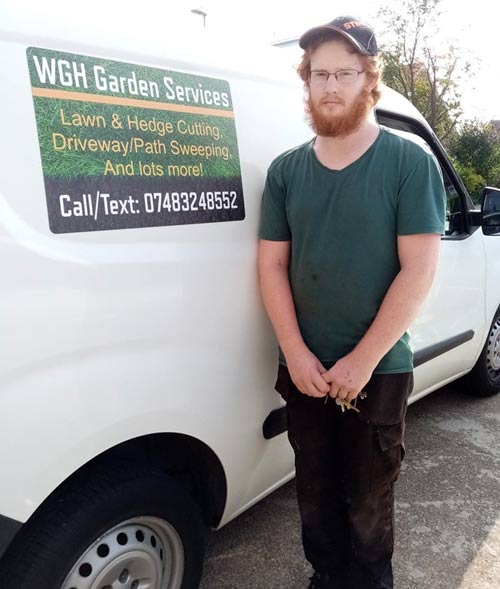 Growing a new gardening business
William responded to a request for new participants on our Social Media page. www.facebook.com/srcrati. William has suffered with Mental health problems and his doctor had put a referral in for him to be tested for Asperger's. Due to his mental health problems, William was unable to sustain his employment and eventually had to leave.
I had a discussion with William about his barriers towards employment and like many people with Asperger's, he struggled with interpersonal and social skills. William was keen to get back to work and had previously enjoyed being a grounds person which he did for 8 months. Through discussions with William and his family, I put a plan into place, to support William into becoming self employed as a gardener.
William was guided to interventions to explore his business idea, and also completed a course to help him build resilience. ATI provided funding for William to create some leaflets and to pay for public liability insurance, which he would need for starting his business. William signed up to the New Enterprise allowance scheme, and his business plan was signed off to enable him to receive additional financial support for the first 26 weeks of running his own business. William registered with HMRC at the start of August and is now building his customer base. We wish him every success in his venture.
---
A music video for Carers Week 2020
Two of our ATI participants were involved in making a music video for carers week 2020. This was collaboratively produced with other carers groups to support The Carers Trust performances. The song was written by Graham Leslie OBE, who was kind enough to add our rendition of the song onto his website.

---