---
About Us
---
Mission
We aspire to empower and give confidence to all those we support; to help them navigate their individual challenges and find a clear pathway through to a well-balanced life.
---
Our Core Objectives
Scarborough and Ryedale Carers Resource - the 'go-to' organisation offering support to Carers and the wider community across the coast and vale.
We seek to operate through four underpinning objectives:
To offer independent, high quality, information advice and support through a range of services relevant to our local communities and in the interest of improving personal health and wellbeing
To proactively represent the voice and needs of the communities we serve; to listen, to respond and thereby influence the commissioning and delivery of services to accurately reflect needs
To raise awareness of the support available and ensure the localities we serve take full advantage of our services – especially by reaching out to those who are hidden in our communities and need encouragement to access advice and information
To work in partnership through meaningful collaborations with a wide range of other organisations; maximising the resources and services available across our geographical area.
---
Our Values matter
• Supportive of our team and the community we serve
• Respectful of the people we meet and the lives we share
• Committed to making a difference
• Resourceful in our approach and in our actions
• Sharing of our expertise and supportive of partnership working
---
A Registered Charity
Scarborough and Ryedale Carers Resource is an independent registered charity no.1046228 regulated by the Charity Commission. We are also a Company limited by guarantee and therefore also comply with Companies House regulations.
---
Carers Resource - Quality Marks
Scarborough & Ryedale Carers Resource are proud to hold these quality marks.  In order to gain these, the organisation has to undergo rigorous external assessment in all parts of it's work and service delivery, so you can be assured of the standard of service you will receive.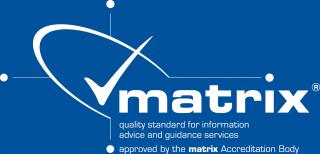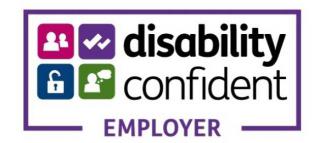 ---
How We Are Funded
We are an independent, non-profit making organisation. Our main source of funding is through a contract with the North Yorkshire County Council and Clinical Commissioning Groups. We also have variable funding from a range of other Trusts and organisations. Donations from individual carers and members are always very welcome.
---
Complaints and Feedback
Scarborough & Ryedale Carers Resource has a Code of Conduct for all it's staff, volunteers and clients
All Staff and Volunteers will at all times:
Treat all clients with respect
Respect a person's right to confidentiality
Adhere to the confidentiality policy and procedure
Communicate in an open and friendly manner
Uphold and promote equality, diversity and inlcusion
Recognise and respect the roles and expertise of colleagues both in the team and from other agencies
Be accountable by making sure you can answer for your actions
We would expect all clients to treat our staff with respect and curtesy
We will not tolerate any abusive behaviour towards any member of the staff team
We welcome positive and constructive feedback from our clients.  We also recognise that sometimes things may go wrong.  If you want to make a complaint or give any feedback, please either telephone or write in the first instance to:  
The Service Manager, SRCR, 96 High Street, Snainton, Scarborough, YO13 9AJ
Telephone: 01723 850155
Download a copy of our "Our commitment to a quality service" (429.6KB)
---