---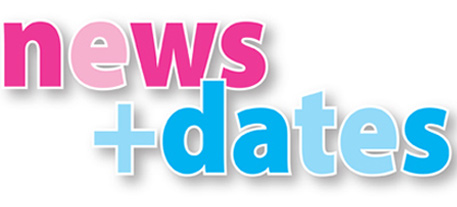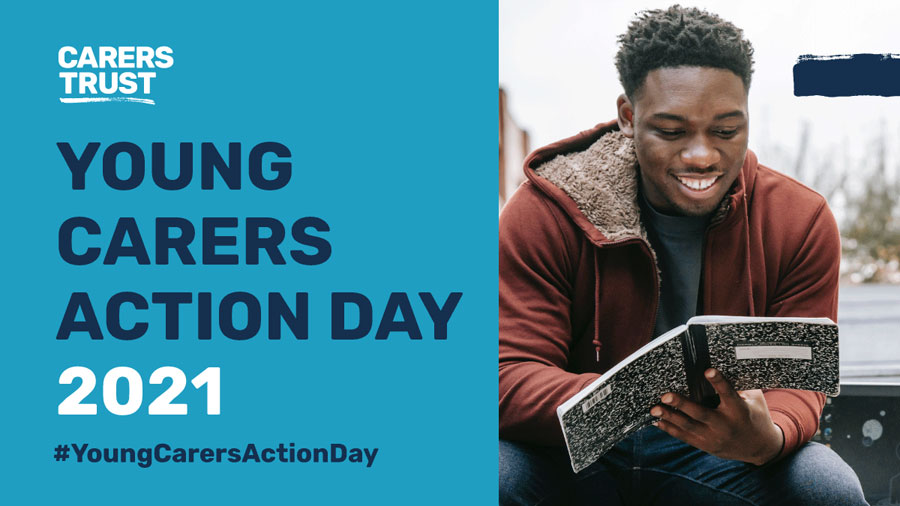 Young Carer Action Day - YCAD
A call to action for UK governments to develop new plans to protect the futures of young carers
The Carers Trust have today announced that they are calling on governments across the UK to commit to developing new cross-cutting action plans to protect the futures of children and young people with caring responsibilities.
These plans are urgently needed to address a sharp downward spiral in the mental health of over one million young carers across the UK, and the adverse impact this is having on their aspirations, opportunities and hopes for the future.
A recent Carers Trust survey revealed high levels of anxiety and stress among young carers. The survey found two thirds (67%) of young carers aged 12 to 17, and 78% of young adult carers aged 18 to 25 were experiencing increased concern for their futures since Coronavirus.
To address these challenges, national action plans should include clear actions that can be delivered at pace. They should address education, employability and health and wellbeing prospects among young people with caring responsibilities up to the age of 25.
Welcoming the call for national action plans to protect young carers' futures, world-leading researcher on young carers' rights and Carers Trust Ambassador, Professor Saul Becker, said:
"During the pandemic, we have seen millions of people, rightly, furloughed to stay at home, paid by the government and told they must NOT work. On the other hand, carers of all ages, and especially carers under the age of 25, have been forced to stay at home because schools have closed, health and social care services have been cancelled, and young carers have taken on many of the responsibilities of statutory and other service providers, often on a full-time basis."
"It's young carers' turn for recognition and support. We desperately need national and local action plans to make sure that young carers are not left behind; that they are no longer ignored and invisible. We must safeguard their futures – and see this as a sound investment not a cost."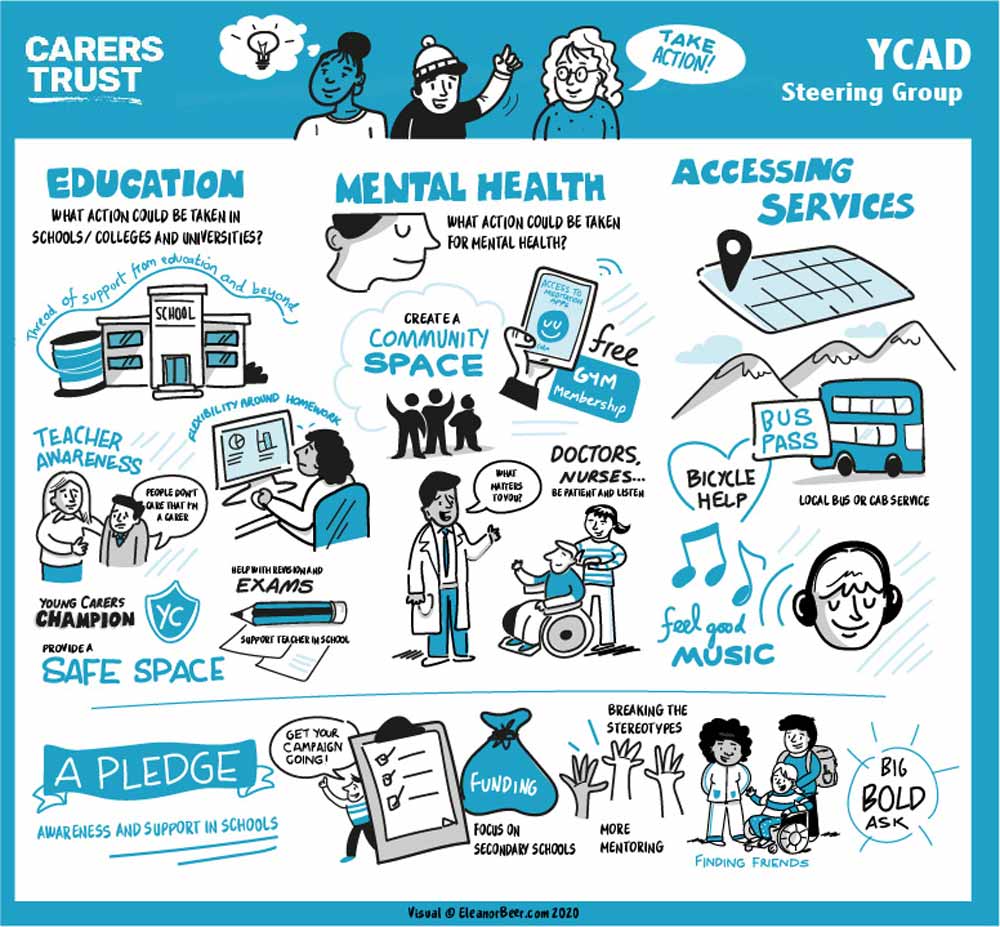 Young Carer Action Day Presentation
Created by local Young Carer Ambassadors
To celebrate YCAD Scarborough & Ryedale Carers Resource have been speaking with local Secondary Schools to help raise the awareness of young carers amongst pupils and staff. Young people in schools will have the opportunity to access our YCAD presentation, created by Young Carer Ambassadors.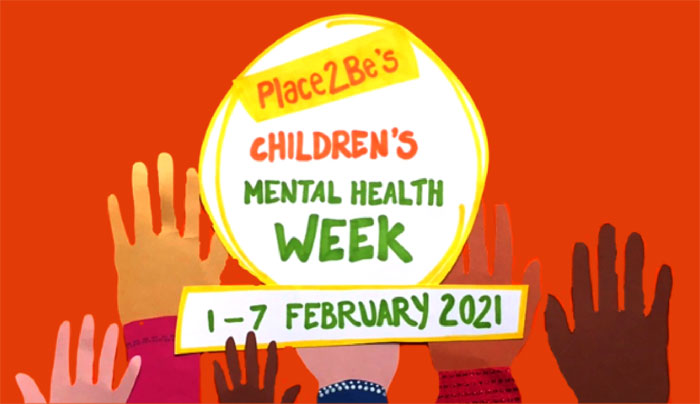 Children's Mental Health Week
It's taking place on 1-7 February 2021
Children's Mental Health Week is something very close to our hearts at Scarborough & Ryedale Carers Resource. This year's theme is Express Yourself. Find out more here: https://www.childrensmentalhealthweek.org.uk/about-the-week/
Expressing Yourself is about finding ways to share feelings, thoughts, or ideas, through creativity. This could be through art, music, writing and poetry, dance and drama, photography and film, and doing activities that make you feel good.
It's important to remember that being able to express yourself is not about being the best at something or putting on a performance for others. It is about finding a way to show who you are, and how you see the world, that can help you feel good about yourself.
Throughout the week our Young Carers team, will be sharing with you some amazing ways that we work together to allow us to 'Express Ourselves' Our emotional health and well-being so important during present times (and always!), so it brilliant to know that our support workers have Children's Mental Health at the heart of their work.
Through next week, make sure that you check in with our social media pages to find out how we are supporting...
Some of our upcoming sessions and workshops in support of our physical and emotional well-being are ...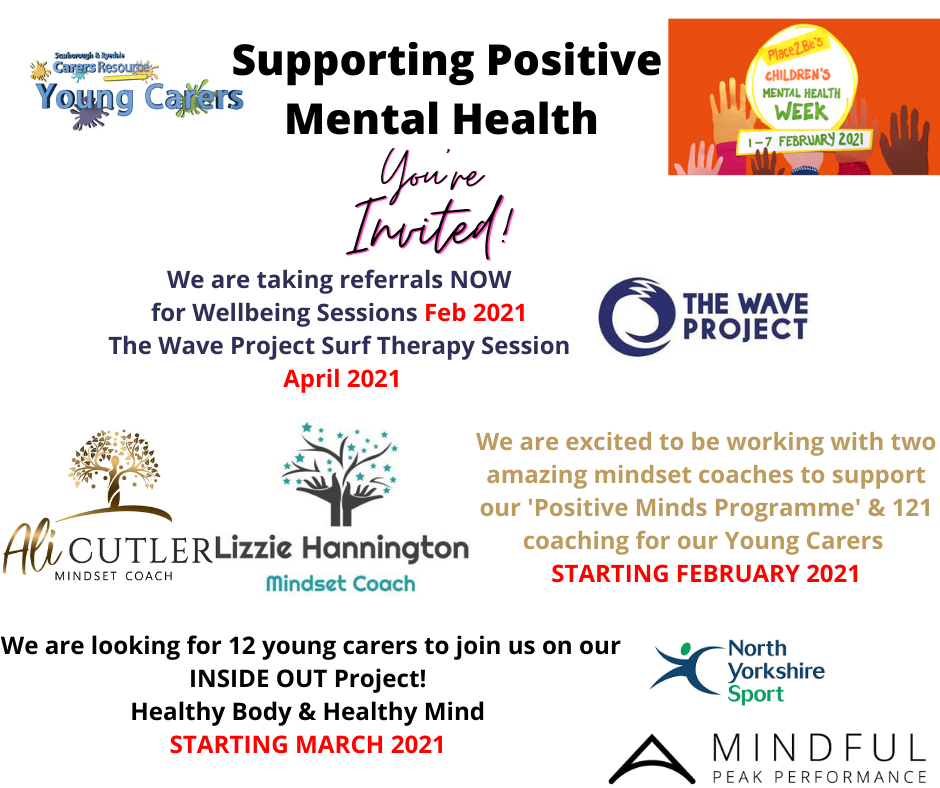 .
If you are interested in joining any of these amazing sessions, or would like more information please contact your support worker or email helen@carersresource.net
What We Get Up To…
Youth Club – Our Young Carers meet once a month at our fantastic Youth Club held at the Summit in Scarborough. This offers a chance to spend 2 hours with friends, chilling out in the den, playing games, taking part in activities and simply having time to be themselves. Held on the second Wednesday of the month from 4.00pm – 6.00pm, this is always popular with our Young Carers.
Watch this space for our virtual Youth Club coming soon…
What's Coming Up
During these unusual times it's so important that our young carers can remain connected with us and each other. So our fabulous Activity Co-ordinator Helen have developed a brilliant range of virtual activities that our young carers can get involved with.
Here are just a few things coming your way in the coming weeks…
Mindulness and Gentle Relaxation - suitable for any young carer. This can help anyone who is anxious, worried, stressed and wants to learn how to relax.
Some gentle meditation and very gentle fun muscle relaxing yoga – starting weekly on the 7th May every Thursday @ 3.00pm - 4.00pm for 4 weeks. (Zoom)
Plant Culture - Grow your own sunflower in a test tube - this is suitable for all ages. All you will need is Zoom to take part in the activity with Richard, and we will send you the rest! To take part in this activity you will need a kit posted to you, so if you are interested in growing the tallest Sunflower in town, email helen@carersresource.net
Pizza Making - with the support of the wonderful Community Kitchen we can have the ingredients to make yummy homemade pizza's delivered to your door (Scarborough area only). Simply log into zoom to follow the step by step instruction to making your pizza perfection!
Online Activities: Monday 11th - Friday 15th May Rugged Outdoors - we can't go to them, so Rugged Outdoors are bringing their activities to us! This will be a series of activities via video or zoom with Craig. Learn how to make: Bannock bread and find out the history of why people made this with just flour and water, play Nature Bingo, build a bird feeder easily with a plastic milk container and create a den at home.
The Wave Project
Some lucky young carers got the opportunity to take part in six successful weeks of Surf Therapy with the fantastic Wave Projects. Thanks goes to Matt Jones and the amazing team of mentors on this fantastic project. For more information head over to https://www.waveproject.co.uk/project-locations/scarborough/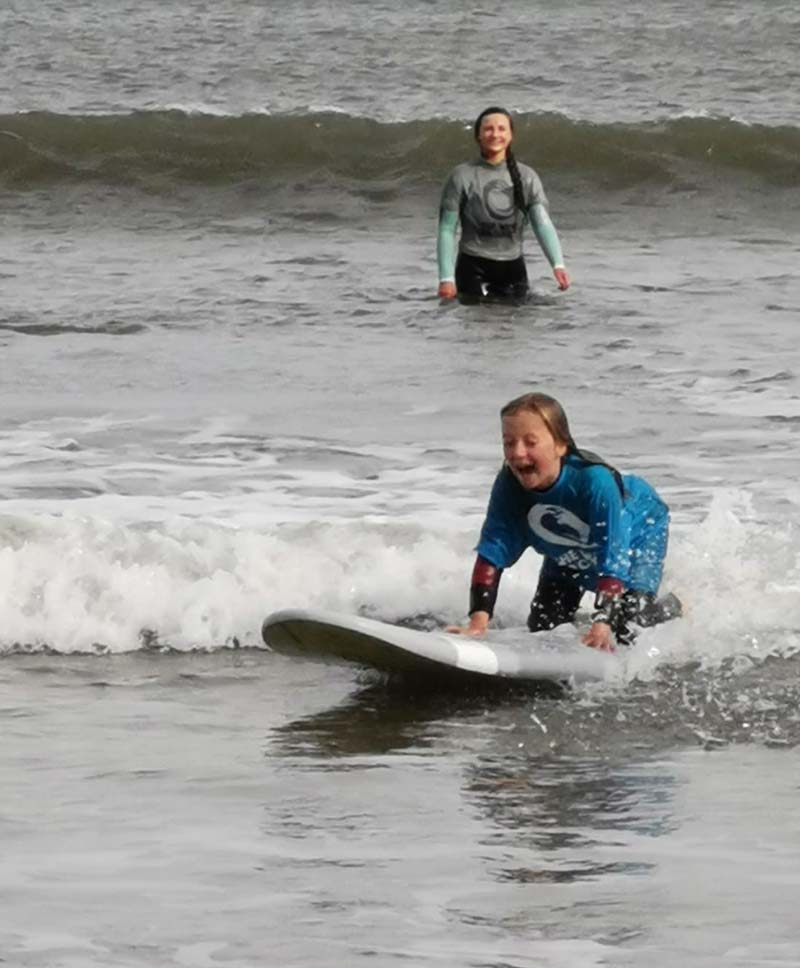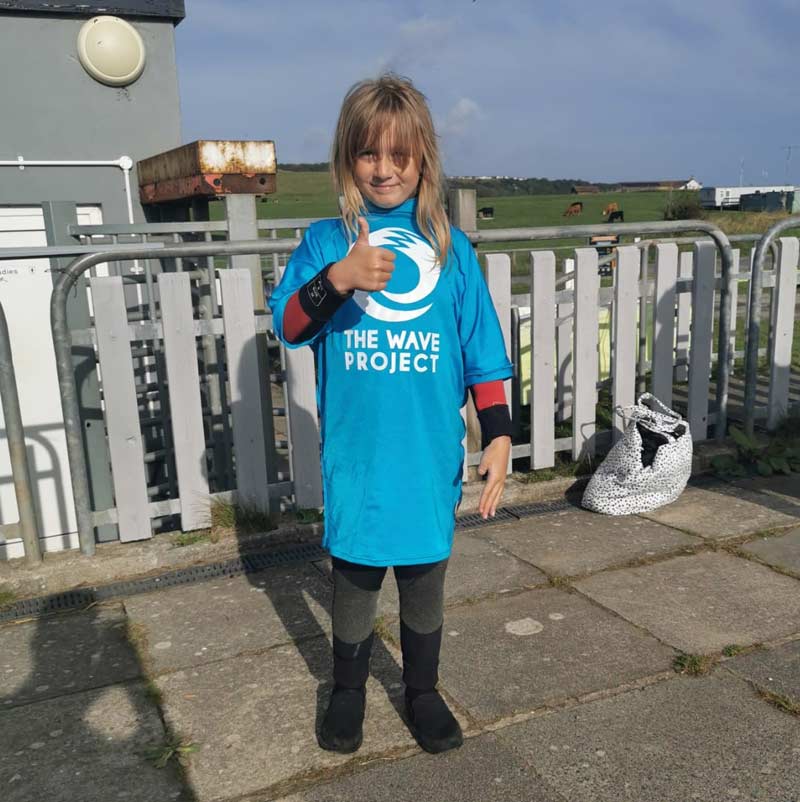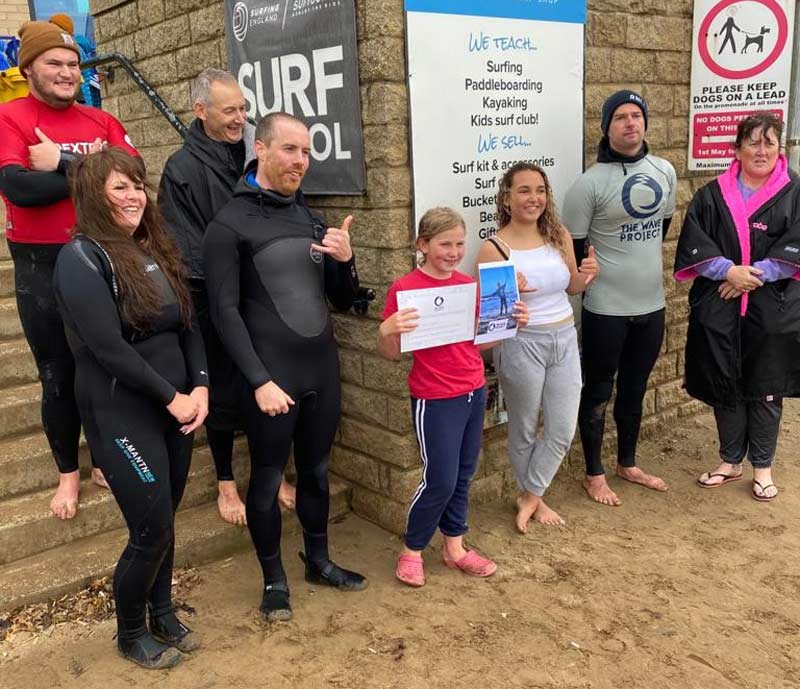 Youth Club - 2nd December at 5.00pm
A Virtual Banner Art Workshop
We are really excited to be working with Chris Layfield from North Yorkshire Youth to create some art work which will be part of a joint piece of work to create a banner.
We will be creating a shed load of 'BE's' which will be stitched together to create one larger banner representing the young people's personal thoughts, feelings and encouraging words of wisdom at a time where we all need a little pick me up!
Chris will be collecting all the finished art work from me and he is aiming to create a large banner with all groups BE's to create something really large and have it exhibited somewhere within a county council building.
Young carers I am posting out 3 pieces of fabric, ( just incase you make a mistake you have spare) Masking tape to fix to a board or table when drawing... have all your paints, pens, brushes at the ready. If you don't have any please ring the office 01723 850155 and ask them to post you some out.
BE HAPPY - BE KIND - BE YOU! a virtual banner art workshop all about aspirations, positivity we all need some of that at the moment! and mindfulness.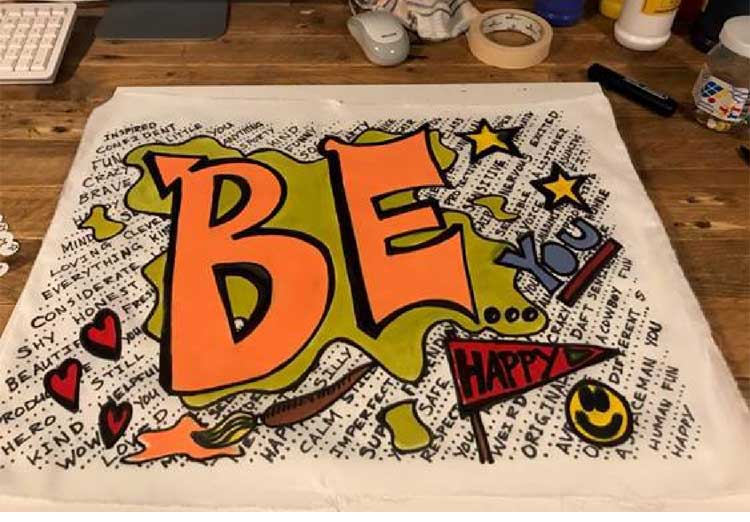 This is an example of one done by Chris to give you an idea…so get your ideas flowing and lets have some creative fun at youth club.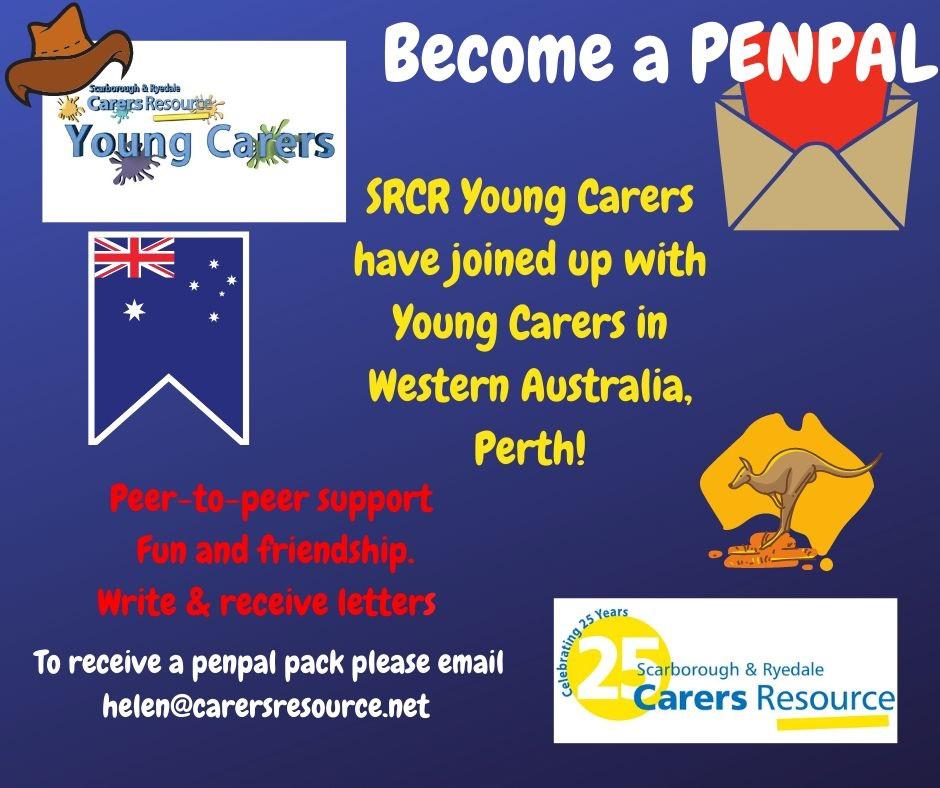 Get Creative with The Rugged Outdoors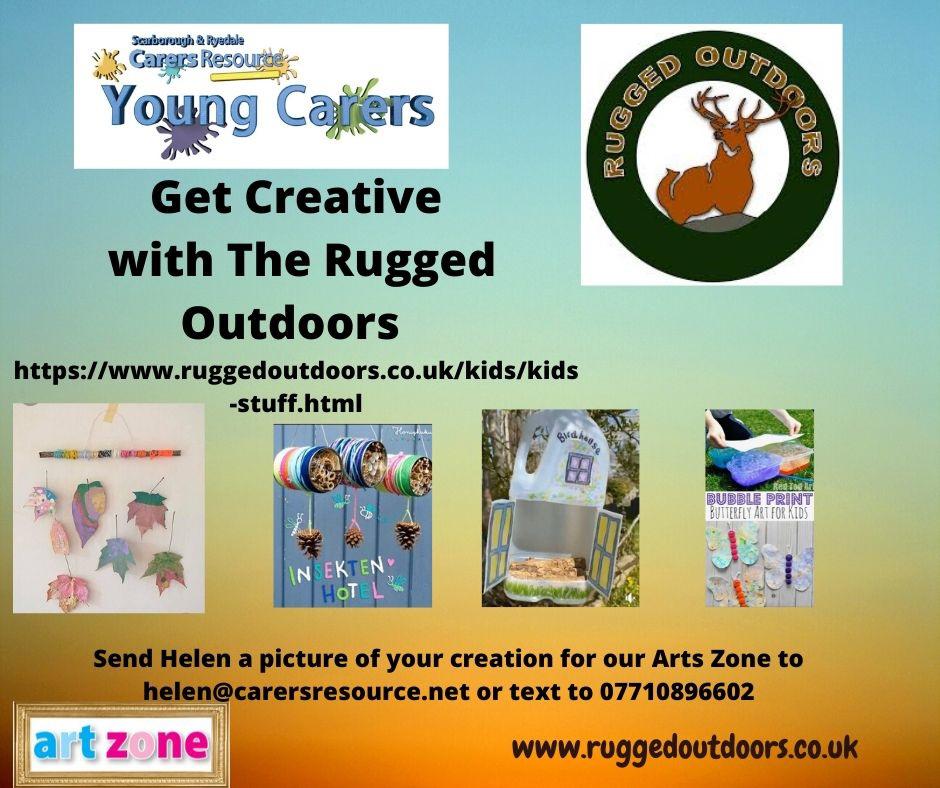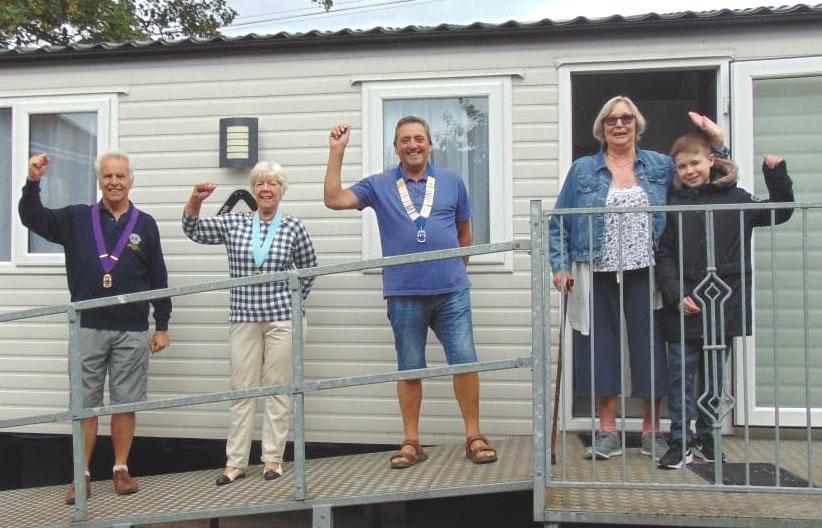 A holiday break for one of our young carers and his Grandma - many thanks to the Lions and Ryedale Volunteer Network
We would like to say a huge thank you to Malton & Norton District Lions, & Filey Lions Club, for providing an amazing opportunity for one of our Young Carers and his Grandma Janet to enjoy a four night holiday.
They were given the opportunity to take some well-deserved respite, away from the home, and it has been just the boost that they both needed. Janet was so please, "We have not had a holiday in years, and we are having a fantastic time, it has come at a perfect time  thank you to all involved."
Not only did the Lions provide the caravan, but they, without question, provided transport from Norton to Filey and back, as well as ensuring that Janet's mobility scooter was transported and could be securely stored.
Additionally, the Ryedale volunteer network also provided them with a food parcel to allow them the comfort of knowing that they had all that they needed during their stay, all they simply had to do was have fun!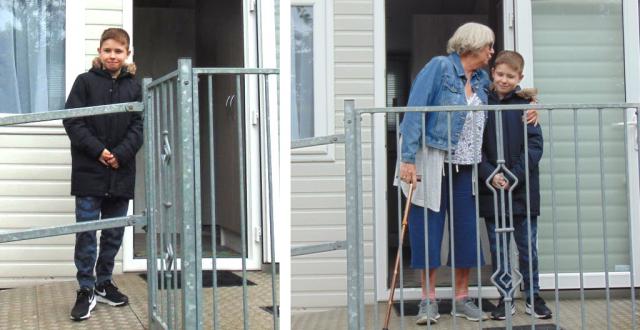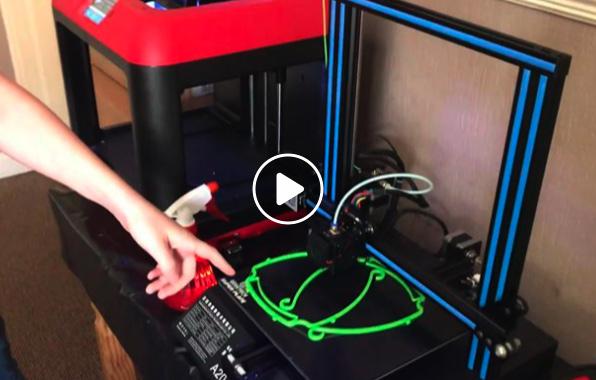 Young Carer William makes 450 face shields for local care homes and St. Catherine's hospice 
Here's a link to a video of our Young Carer William, whose family purchased a 3D printer with refunded funds from a holiday that they couldn't go on due to lockdown. He has produced 450 face shields and distributed them to local care homes and St Catherine's Hospice. Well done William, great job!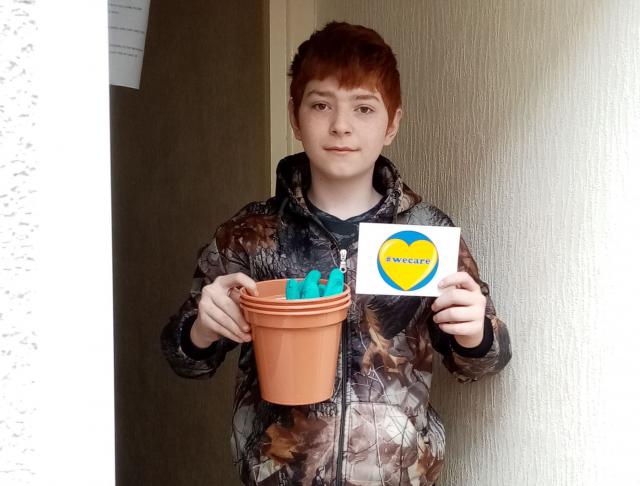 William receiving a gardening gift for his support in making the face shields.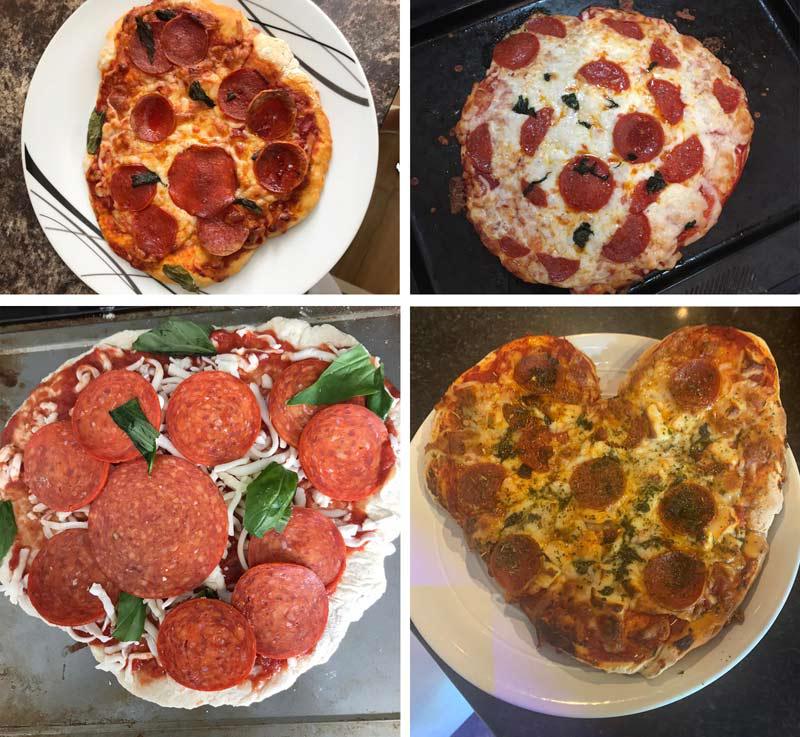 What a lot of Pizzas! Bellissimo!
We had a fantastic Pizza making session, all gathered together on Zoom! We were able to facilitate this with the generous donation of the ingredients prepped for us my Scarborough Community Kitchen. Many thanks to them. Helen our activities co-ordinator collected the products and carried out 15 doorstop deliveries for our Young Carers to take part. A great project with the reward of delicious pizzas to eat at the end!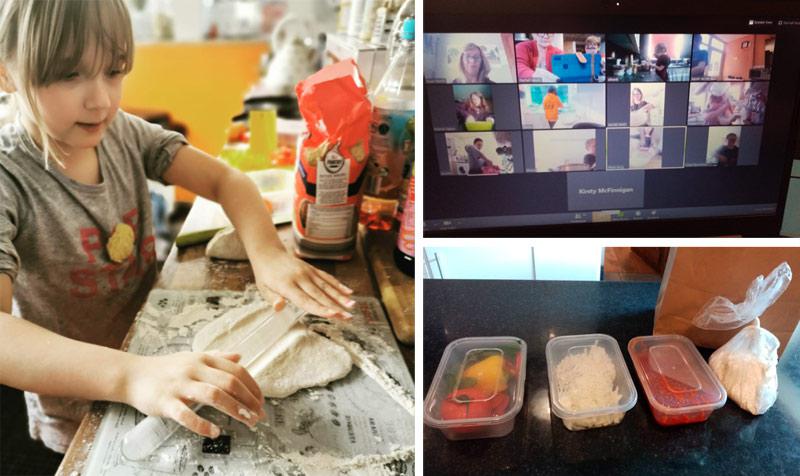 ---