---


We are so proud to share a blog post written by one of our Young Adult Carers. This was for the #iwill campaign and featured on their website. Here this carer shares his experience of being a Young Adult Carer in lockdown amid the Covid-19 crisis. Watch this space for more upcoming blogs posts written by our Young Adult Carers about a range of topics!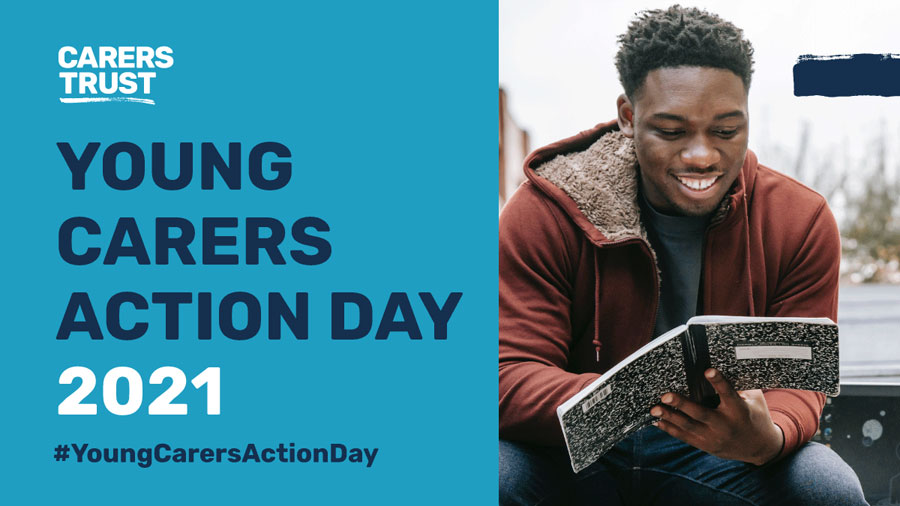 Young Adult Carers Action Day:
Going to University
Young Adult Carer Blog No.2 - Dani, 18
It's estimated that there are at least 700,000 young carers in the UK. Young carers may look after parents, siblings or other family members, and may handle a huge range of tasks from personal care such as dressing and washing, to household chores, to managing family finances or arranging health care or benefits. Young carers may also support a family member with a mental health condition, or a drug or alcohol problem.
Back in June 2020, I talked about how during lockdown, many young carers have lost the support they used to receive, and their roles have become even more challenging. I shared my experiences and tips for young carers handling difficult emotions in lockdown.
I also mentioned in my last blog that I had a university place. The transition from sixth form to university is no doubt a challenge for all young people and can feel overwhelming at times. But for young adult carers, it's even tougher. Supporting family members from far away is often impossible, which can lead to a whole range of challenging emotions. In this blog, I'll share my experiences of transitioning to university and my advice to other young carers who aspire to go to university.
Coping with guilt starts with putting yourself first.
As I was preparing to move to university, my main emotion was guilt. I felt like I was abandoning my family and I was constantly worrying about whether everything would be okay. I had to stop thinking about "what if" situations and focus on the facts – and trust that everything will be okay.
I also had to remember what the alternative was. Not going to university would mean staying at home forever and never achieving my ambitions. As a young carer, it's tough to adopt this mindset because caring is part of who you are, and you may never have known any different. Remember that you also deserve to dream big.
Learn to say no when you need to.
As a young adult carer, you may find it hard to say no because you may be fearful of letting people down. That's totally understandable, as you've probably spent a lot of time doing things for others and not for yourself! I want you to try to see saying no as a good thing. Putting yourself first and being a little bit selfish is a way of looking after your own mental health, in an already stressful and perhaps overwhelming time.
Something to try to avoid: saying yes, then saying no later. Sometimes I have said yes to someone's request in the moment because I don't want to disappoint them. But later, I might realise that it's not something I can cope with and I have to then tell that person I can't help them anymore. That's a really challenging conversation to have – saying no in the first place would have been so much easier.
Don't be afraid to ask for help – but ask in the right way.
The most successful people are those who ask for help when they need it. Don't apologise for reaching out to people to ask for help – you deserve support. The people around you want to help you. This could be friends, teachers, professionals or even one of the online services listed at the end of this blog post. From personal experience the hardest part is reaching out to someone – after that it gets so much easier.
Asking for help in the right way is really important. A useful way to do this is writing down what you want to say. Think about how you'll explain how you feel, what support you need and what outcome you want. This helps the other person understand what you need, helping them to help you.
These are just reflections from my own experience. If you want expert advice, you might want to look at these top tips from The Children's Society, or their detailed advice on wellbeing. If you're struggling to manage your emotions or mental health, or need support, you could check out  Young Minds or The Mix.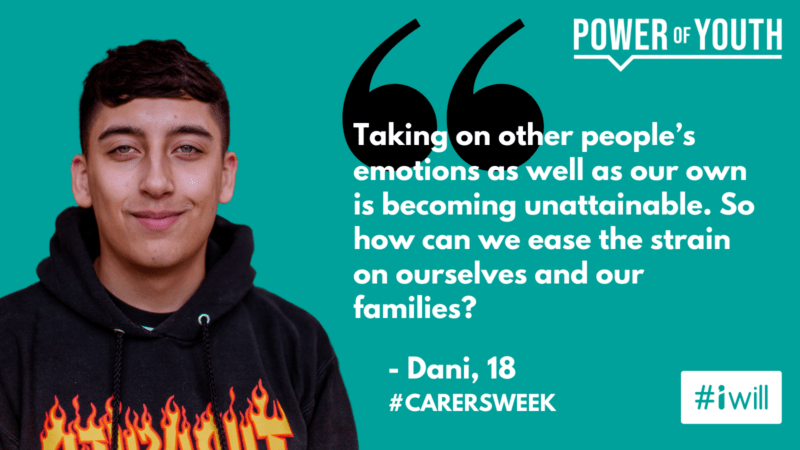 During lockdown, many young carers have lost the support and respite that they would normally receive. Young people who may not have been carers before are now supporting family members newly ill, or helping parents to manage childcare as schools are closed. In this blog from #iwill Ambassador Dani, he shares his experiences and tips for young carers for handling difficult emotions at this time.
Young Adult Carer Blog No.1 - Dani, 18
Being a young carer in lockdown
Getting through lockdown in the constant company of family members is tough. But for young carers like me, it's even tougher. Young carers are young people with significant caring responsibilities for a family member with an illness or a disability. Being a young carer can be difficult to talk about openly – but can be even more difficult if you're supporting a parent with a drug and alcohol problem or mental health problem, which many young people do.
For different health reasons, I had to start caring for both my parents when I was nine, doing physical tasks such as tying shoelaces, cooking and cleaning, as well as providing emotional support. At eighteen, this is a role I'm still doing now.
Over time, I've learned to balance my home and college responsibilities, which has inspired me to find coping techniques and share them with others. As a recognised young carer, I was for several years a member of the Youth Council for Scarborough and Ryedale Carers Resource. Over the last few years we delivered a mental health project where took a lead role. I also volunteered for the youth club for young carers, where I ran activities such as pizza making and science workshops.
In addition, I work as a volunteer at my former secondary school, where I plan and deliver GCSE Chemistry masterclasses and practical workshops to Year 11 students. I help them prepare for exams and encourage them to apply to top universities.
In writing this blog, I wanted to share perspectives beyond my own. I reached out to young carers in my local area of Yorkshire, and here is what they're saying:
"My caring role is massive now, because I can't leave the house. Dad asks me to do all sorts of things I never used to do."
"The worst thing I have had to deal with in lockdown is feeling so lonely. Even though I am with my family, because Mum is constantly ill it feels like I am the only one who has to deal with it."
"I have next to zero time to myself. I am just cleaning and cooking all the time. I can't even get the shopping without having to queue for an hour just to get in!"
"I have never been this sad before. I just cry most days."
As you can see – lockdown is hitting Young Carers pretty hard. Taking on responsibility for other people's emotions and health, as well as our own is becoming unattainable. So how can we ease the strain on ourselves and our families?
I wanted to share some tips that are helping me, personally. I already know what you're thinking…  is he going to tell me to drink more water? Do those breathing techniques I'm sick of hearing about? Start a daily gratitude journal? The answer is no. Let's run through some practical ways to overcome some of our more tricky emotions.
Loneliness
I'm not gonna to tell you to spend more time with family as I'm sure you are having to spend enough time with them already. It's not easy to offload onto the people that rely on you.
Pets can be a real comfort if you have one, and you might want to sneak them away from the rest of the family for a cuddle if you can. Haven't got a pet? Don't worry if not, I haven't got one either. It can even work to have a stuffed animal somewhere visible in your bedroom as a bit of a mascot and a source of comfort. I'm a huge alpaca fan and was thrilled to visit an alpaca farm last summer. Since I can't really keep one in my back garden, I opted for a soft toy instead, and now he lives on my desk!
Anger
Sometimes we get frustrated by having to deal with constant needs from family members. Holding in your frustration will only make it worse – but taking it out on someone won't make life any easier.
It's really quiet in my hometown, especially in fields, up on the cliffs and even at the end of my back garden. I find that just getting out for a walk in a quiet place can help me to get some headspace and let off some steam. You could even use this quiet space to shout or speak the things you want to say  –  you don't have to be really loud if you're nervous, just speaking your thoughts out loud really helps you let go of them.
Low mood
A lot of young people are dealing with a low mood at the moment. The places that we went for a rest or for fun , have all been closed. With every day looking a lot the same, often your mood can drop off and stay low. For young carers dealing with extra pressure, this is even more likely to be the case.
What does an achievement look like to you? For me, it's doing the washing up, or making my bed. Despite what we might see on Instagram, an achievement doesn't have to be climbing a mountain or "finding yourself" in a temple!
I've started writing "done" lists. So, what even is a "done" list? Well, the idea is that instead of creating a whopping to-do list that makes you feel frazzled about everything that you have ahead of you, you write down the positive things you've already done today.  Be proud of what you've done so far, no matter how small. As a young carer, the chance is that you are doing more small things every day than most people your age.
These are just reflections from my own experience. If you want expert advice, you might want to look at these top tips from The Children's Society, or their detailed advice on wellbeing. If you're struggling to manage your emotions or mental health, or need support, you could check out  Young Minds or The Mix.
While being a young carer has its challenges, I am going to keep doing all I can to reach out to other young carers in my area, as well as to look after myself and my family as best I can. I am full of hope and ambition – I have a place at one of the best universities in the country this autumn. The easy route would have been to give up and stay in my hometown for the rest of my life, but I changed my beliefs through the book "Mindset" by Carol Dweck as well as through fantastic mentoring from other students. Once I am at university I'm determined to give back, to mentor other young carers and to let them know that we deserve to dream big.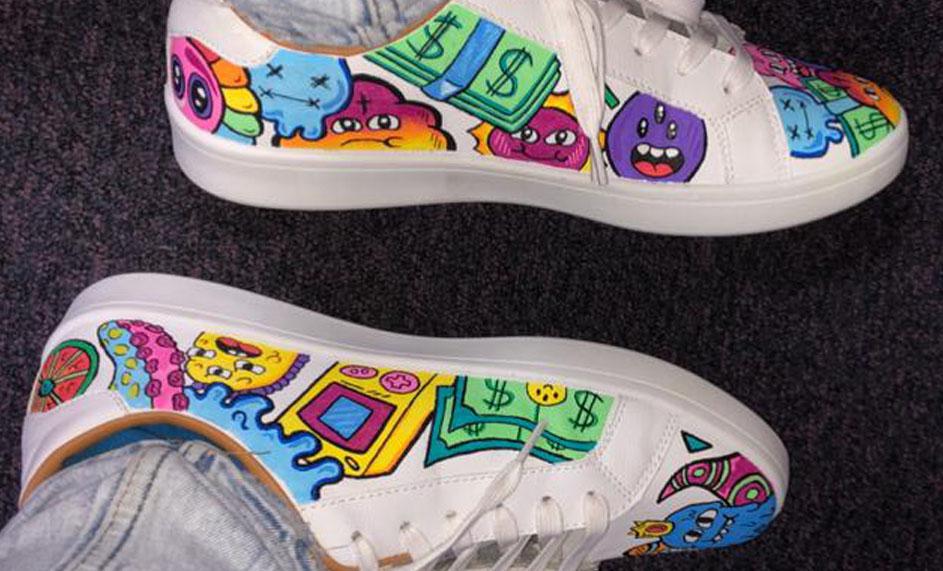 My creative cartooning journey
Young Adult Carer Blog No.2 - Gemma
I am developing my lifelong hobby and passion and creativity which is cartoon drawing.  It all began when I was young, and I would draw when we went out on the train or when I was at school, or when I spent time with my cousins who had comics (Sponge Bob and Simpsons) which are colourful and fun. I liked to draw and because I hadn't yet learnt to read, it became my main hobby and I was good at it. I found that drawing was a comfort and I could use it to calm down, for example when I felt happy then my drawings would be bright, but if I was feeling down then it was a way to relax and to try to see the positive side of things.
Over time I began to develop my drawing skills by watching you tube videos to see the different styles on how to develop my art. I started with little things like patterns and imoji. Now I am at college and even though I have lots of work I still find time to do some drawing. I work out a timetable, and I make sure that I have time to do it even if it's just a little sketch and then I find time to piece it and develop it. 
Things started to move forward for me ever since I did some cartoons on an old pair of trainers.  I went to a local shop and bought a special drawing pen which I used it to draw on a small area of white on the heel of thetrainer. When I wore them out my friends said how good it looked and suggested I do it on other white shoes.  So I bought plain white shoes and started practicing, and the more I did, the better they got. 
When I wore them to college people gave really good feedback about them and wanted me to do some for them.  I was only going to charge £10 to draw for them, but someone said that they would pay £40.  So far I've sold 3 pairs to family and I have been working on doing more during lockdown.  Each drawing is unique, and I asked what drawing they wanted, for example, one has been a drawing on the inside of a shoe of a baby leopards head, and another person had unicorns with sparkles. 
Now I have been offered to put them into a friend's shop on Barr Street, and make them to order so they are unique to each person.  When lockdown is over, people can text or call me and tell me what size shoe theyare and I can get the shoes for them, or they can buy their own shoes and leave them at the shop and I will do them. They can see the progress as I make it, or it can just be a surprise when they are finished. 
My work has really boosted my confidence because at the start I found it hard when people gave me compliments, but now because so many people have complimented me, it's starting to change the way I think and maybe I am doing something that people will like.
Now I am starting to develop other ideas like personalising phone cases.  I can also do drawings if someone does writing, and they tell me what they want and I can do the drawing for them. 
Next year I am hoping to do graphic design at college and make graphic animation and I can piece it all together so if I go to university I will have all the skills to move forward.  I am hoping to do fine art at university which is more about pencil drawings, and would like to carry on with graphic design. I would like to work as an illustrator for cartoon books or kids movies, and continue on doing art for others.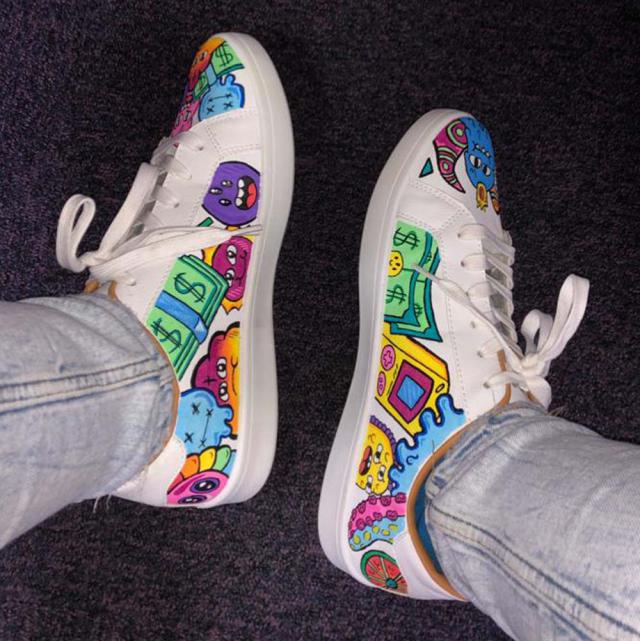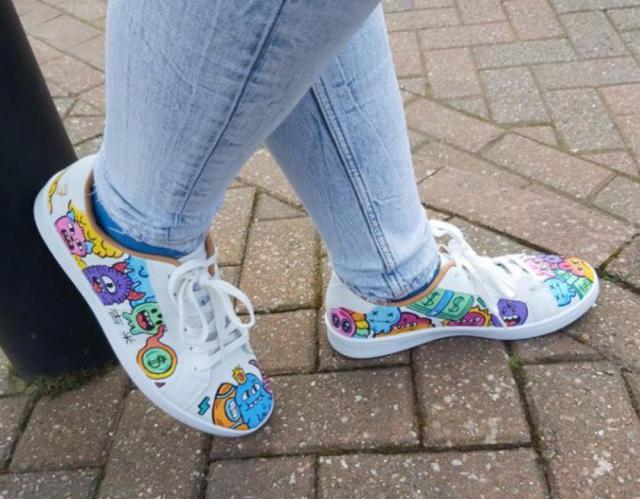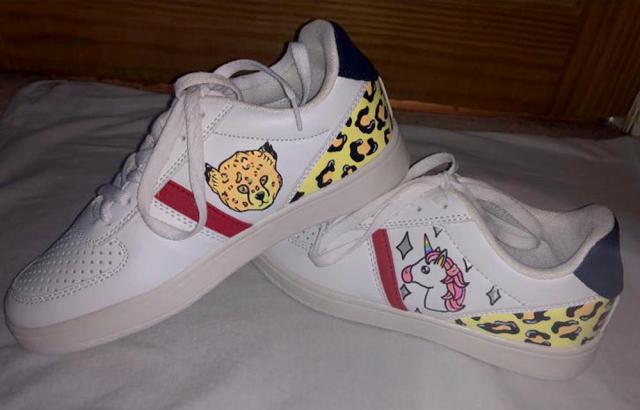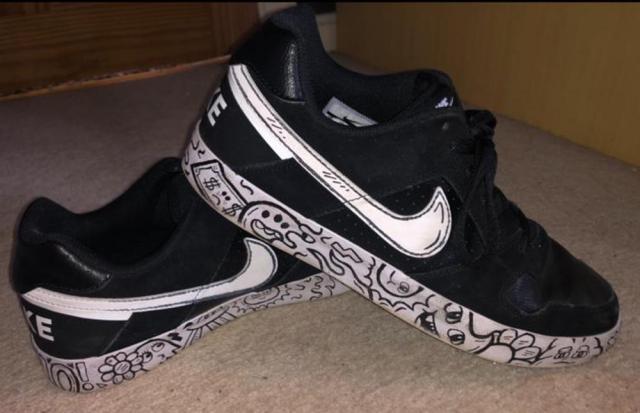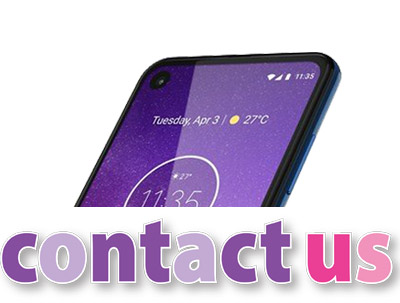 ---