---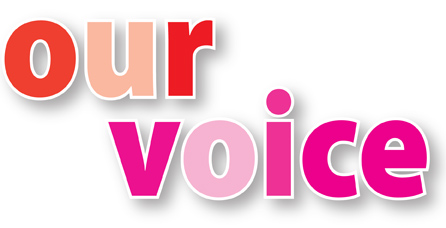 Welcome to the 'Our Voice' zone
As a Young Carer your ideas are important and here is a good place to hear your voice. We also have a blog zone, where we can all share ideas. Take a look!
#wecare - A video made by Young Carers
Young Carers from the Scarborough and Ryedale area have come together to produce this video which explores and explains the role of caring for a young person needing to balance a caring life at home with school and all the other activities wrapped up in a personal life.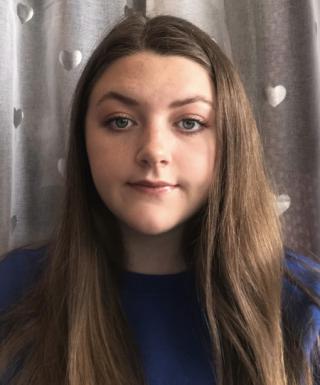 Being a part of Young Carers and the Youth Council - and finding that our voice matters
Annie Matthews
Through Young Carers and the Youth Council I have participated in a range of enjoyable and enlightening activities and events such as fundraisers, presentations, a trip to London, a residential to Hull University, meetings with teachers, creating workshops for development days and much more.
From being involved with the Young Carers Service I have been able to overcome moments of depression, anxiety and loneliness with the caring help of both members and staff. They have encouraged me to not only accept my role as a Young Carer but to wear it with pride and confidence. I have met so many amazing people and made loads of wonderful friends through the service that I'm so thankful for.
 
The Young Carers Service understands that in order to make it a successful and helpful resource they need to include the opinions of the young people involved. The young persons voice is the most important thing to consider, as they can empathise with every other Young Carer in some way when adults and staff can't. Through this the young people encourage the service to improve and develop, which not only positively effects all those involved but anyone who has heard their message or seen their good work.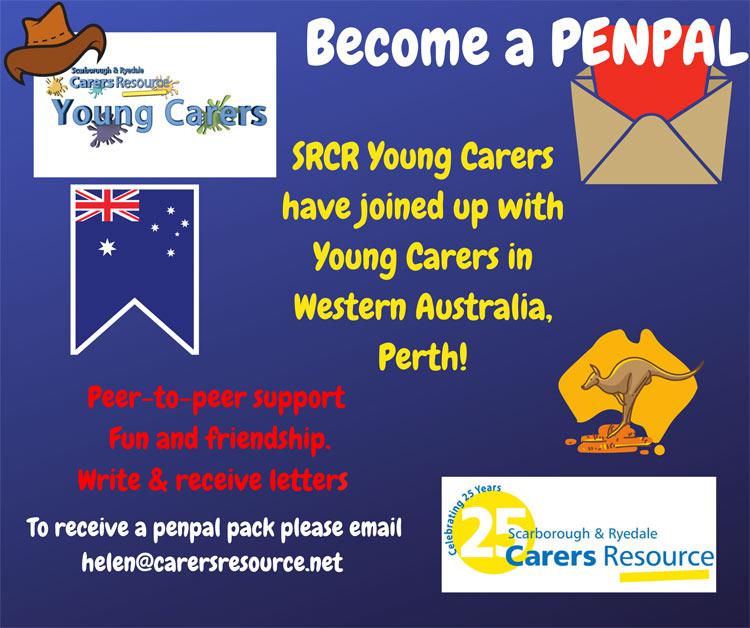 Hello Australia! Let's make new friends!
Join our exciting Pen Pal project.
We are really excited about the launch of a Pen Pals Program between Scarborough & Ryedale Young Carers Service and Young Carers Western Australia based in Perth.
Our new Pen Pal Program aims to help young carers build and nurture friendships as well as having the enjoyment of writing and receiving letters in the post! Our Pen Pals are matched according to their similarities as expressed on your Expression of Interest form, (download a copy here).
The Pen Pal Program helps to create peer-to-peer support for young carers while having fun and friendship. We hope the young carer's Pen Pal Program will be a place where we can  have a friend to turn to – whether experiencing difficulties at school, or are worried about feeling "different" from our non-carer friends. We want to learn about what other young carers like to do, and get to know what life is like as a young carer in Australia.
Download a copy of the 'expression of interest form', fill it in and return it to: helen@carersresource.net
Expression of interest form PPals.pdf (143KB)
---