---
Our Funders
---
North Yorkshire County Council

 and Local Clinical Commissioning Groups
SRCR are contracted with both adult and young carers services throughout Scarborough, Whitby and Ryedale to provide information, support and advice. 
SRCR also hold the contract for Wellbeing and Prevention services in the same area.  We call this service My Neighbourhood and it is delivered in partnership with Ryedale Carers Support.
Big Lottery
Young Adult Carers Project - a four year project funded by the Big Lottery, offering support to 16-35 year old carers.  Help with overcoming emotional, financial and skill barriers to improve aspirations as well as providing support in their caring role

Action Towards Inclusion - This three year project is funded by the Big Lottery Fund and the European Social Fund.  We aim to support carers to develop new skills and interests and build future aspirations as well as identify opportunities for personal development. 
Children In Need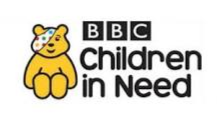 Children In Need funds our Starfish project.  A 3 year project which adds value to our contracted Young Carer service.  
Curiosity - a short term project also funded by Children in Need and the Wellcome Trust.  To focus on science related subjects, offering young carers opportunities to learn about the land, sea and air in their local environment.
---