---
North Yorkshire County Council
News for Carers
---
Carers Emergency Card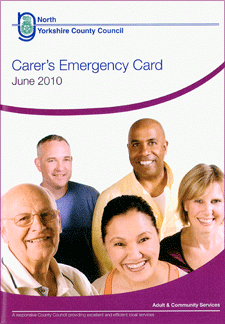 The carer's emergency card is a plastic card, the size of a credit card, which will identify you as a carer if you have an accident or are unable to identify yourself. The card scheme is simple and easy to use and has been successful in ensuring help is available quickly when it is needed. Furthermore, the card and the service covering a 72-hour period are free.
Link to the NYCC page 'Carers emergency card' [here]
---
Telecare - how could it help me?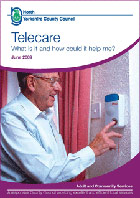 Telecare uses a range of sensors, matched to your individual needs to assist you to live at home, if you are vulnerable and need support. The sensors can be linked to a lifeline (a kind of telephone) that is used to summon help if required. Using Telecare can improve and maintain wellbeing; enabling you to live safely and securely at home.
---