---

---
Young Adult Carers
---
"In Our Own Words"
This video is the result of a long running project where Young Adult Carers who have accessed the service were given the opportunity to share their stories and experiences in a series of interviews. They were fearless in their honesty and the hope is that other young adults might see it and identify themselves as carers.
Caring for someone else can be a huge thing, but for many it remains their 'family duty' where they may not view it as anything different to 'what they do'. But at Carers Resource, we want to offer any support we can so that as a carer, not only do you feel supported within your caring role, but you feel listened to and understood. Caring for someone does not mean that you put your own dreams and aspirations aside, we want to help integrate them with your caring role and support you so that you have the best chance of succeeding.
For more information about how the Young Adult Carers Project might be able to help you, please get in touch on 01723 850155 or email: staff@carersresource.net
---
Download a copy of our Young Adult Carers Newsletter
Download a pdf of our YAC Newsletter [here]
---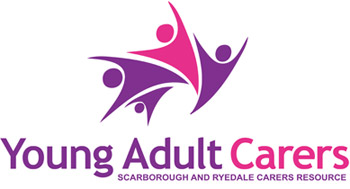 The New Young Adult Carers Project!
In 2011, Scarborough and Ryedale Carers Resource secured funding for a 4 year project aimed at supporting Young Adult Carers (18-35). This project was a huge success and as most of you will know, we were looking at continuing the project with funding by The Big Lottery. We are pleased to announce that the re-funding bid was successful and the Young Adult Carers project will continue with another 4 year initiative, this time working with Young Adult Carers aged between 16—35!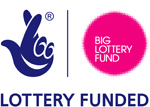 It is our hope that we can build on the success of the previous project as well as bring fresh, new ideas to make this new project a big success! Part of this new project means that we have partnered with Hambleton and Richmondshire Carers Centre; this means that we can support many more Young Adult Carers over a greater area. It also means there is a greater scope for Young Adult Carers to meet new carers from different areas, share stories and ideas and have fun together!
If you'd like more information about Young Adult Carers contact us on 01723 850155 or e-mail: david@carersresource
---