---
Local Surgery Information
---
Welcome to our page offering information and news about the surgeries in the Scarborough and Ryedale area. We will be adding more surgeries to the list in the coming months and hope to have a complete list available in the near future. The surgeries are included in alphabetical order.
---
Dale End Surgery, Danby, Whitby
Dale End Surgery, Danby, Whitby, YO21 1PA
Tel. 01287 660739
www.danbysurgery.nhs.uk
Patients living within the inner practice are able to register with the practice. The practice outer area covers Aislaby, Easington, Egton, Egton Bridge, Sleights, Ugthorpe and Whitby
---
Belgrave & Falsgrave Surgery Scarborough
Falsgrave Surgery
Lawrence House, Belgrave Crescent, Scarborough, YO11 1UB
Tel. 01723 360835
www.falsgravesurgery.co.uk 
Belgrave Surgery
Lawrence House, Belgrave Crescent, Scarborough, YO11 1UB
Tel. 01723 361279 
www.belgravesurgery.co.uk
An appointment with a doctor or a healthcare assistant is needed in order to register as a patient at the practice. You will be asked to fill in a medical questionnaire as we will need details of your medical history and medication. You will be given a new patient health care check when registering. To register, call in and make an appointment.
Temporary Residents If you are away from home and need medical attention you may consult a doctor in the area in which you are a temporary resident.
---
Derwent Surgery
Norton Road, Malton Yo17 9RF
Tel. 01653 600069
www.derwentpractice.com  
Eastfield Surgery
14 High Street, Eastfield, Scarborough Yo11 3LJ
Tel. 01723 582297  
www.eastfieldmedicalcentre.co.uk
Hackness Road Surgery - Scarborough
19 Hackness Road, Newby, Scarborough, YO12 5SD
Tel: 01723 506706
www.HacknessRoadSurgery.co.uk
Hackness Road Surgery is committed to working with our patient community to create the best possible environment to provide a consistent high standard of healthcare. The care of your health is a partnership between the patient and the primary health care team. We aim to educate and support our patients to make informed choices about their own healthcare to try to prevent disease and improve the overall experience. If you have any questions or require any further details please do not hesitate to ask us for more information or visit our website.
---
Helmsley GP Practice
Carlton Road, Helmsley YO62 5HD
Tel. 01439 770288
www.helmsleymedicalcentre.co.uk
HEALTH CARE FOR THE WHOLE FAMILY
The practice has a 12-mile radius centred on Helmsley. It is based in modern, purpose-built premises with ample free parking. Also on the same site is Helmsley Pharmacy, dispensing prescriptions and offering a full range of over-the-counter products and pharmacy services. The Medical Centre and Pharmacy are designed for access by the disabled and contain facilities for babies and children.
---
Kirkbymoorside Surgery
Tinley Garth, Kirkbymoorside, York, YO62 6AR
Tel. 01751 431254
www.thekirkbymoorsidesurgery.co.uk/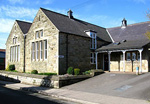 Are you interested in what happens at the Kirkbymoorside Surgery? If so, why not join our patients' group called Patient Matters. This group will help keep the Surgery in touch with what its patients have to say about everything that matters in the Surgery. Interested?For more information Tel: 01751 431254.
---
Prospect Road Surgery - Scarborough
174 Prospect Road, Scarborough
Tel. 01723 360178
www.prospectroadsurgery.nhs.uk
We provide general medical services as part of the Scarborough & Ryedale Clinical Commissioning Group (CCG) to approximately 8000 patients. As well as providing a full range of services required by the NHS we also provide additional and enhanced services. Take a look at our website website, where we aim to give you information about the practice, how we work and what services we offer to ensure you receive the best possible care.
---
Southcliff and Danes Dyke GP Surgeries
Southcliff Surgery
56 Esplanade road, Scarborough, YO11 2AU
Tel. 01723 501610
www.scarboroughmedicalgroup.co.uk 

Danes Dyke Surgery
463a Scalby Road, Newby, Scarborough, YO12 6WB
Tel. 01723 375343
www.scarboroughmedicalgroup.co.uk
Scarborough Medical Group aims to provide high quality healthcare to the people of Scarborough and its surrounding district. We have three surgeries: in Newby, on the South Cliff and at Cloughton. Our doctors, nurses and all other staff are dedicated to offering a professional service and this surgery website will help us to keep all our patients up to date with news and information about our practice and allow us to welcome new patients who wish to join us.
---
Staithes, Sleights and Sandsend Surgeries
Staithes Surgery
Seaton Crescent, Staithes, Salturn by the Sea TS13 5AY
Tel. 01947 840480
www.staithessurgery.nhs.uk

Churchfield Surgery
Iburndale Lane, Sleights YO22 5DP
Tel. 01947 810466
www.sleightandsandsendsurgery.nhs.uk 

Sandsend Surgery
East Row, Sandsend YO21 3SU
Tel. 01947 894948
www.sleightandsandsendsurgery.nhs.uk  

---
Trafalgar House Medical Practice - Scarborough
41–44 Trafalgar Street West, Scarborough YO12 7AS
Tel. 01723 360098
www.trafalgarmedicalpractice.co.uk
Trafalgar Medical Practice aims to provide a comprehensive, personal and professional service within an accessible, modern and comfortable environment at all times. We have excellent access facilities. Consulting rooms are available on ground and first floors - there is a lift for patients requiring access to clinical areas.
---
West Ayton and Snainton Surgeries
West Ayton Surgery
53 Pickering Road, West Ayton, Scarborough YO13 9JF
Tel. 01723 863100
www.ayton-snainton.co.uk
Snainton Surgery
Station Road, Snainton, Scarborough YO13 9AP
Tel. 01723 859302
www.ayton-snainton.co.uk
---
Whitby Group Practice
Spring Vale Medical Centre, Rievaulx Road, Whitby YO21 1SD
Tel. 01947 820888
www.whitbygp.com
Whitby Group Practice provides NHS primary medical care (family medicine) to approximately 15,000 patients in the North East of England. We practice from 2 purpose built premises; the main surgery in the town of Whitby, with a branch surgery in Robin Hoods Bay.
---