---


Welcome to the Starfish Project. It's brilliant news we are going to be working together. Whether your time with us is short or long, this is your opportunity to maximise your potential and positively challenge yourself whilst we support you to progress.
Our aims are to support you as a Young Carer to develop both personally & practically. Our Support Worker Ryan will help identify your personal goals and help you to achieve positive outcomes through 1-1 support sessions.
Our Activities Worker Helen will encourage you to become more socially active, grow in confidence, develop resilience, plus you are guaranteed to make new friends along the way.
Throughout your time with us on the Starfish Project you will take part in a range of sessions that we hope will provide you with some new life experiences and provide you the chance to develop opportunities to learn new skills, talents and strengths.
Our team and the partners that we work with, will always keep you safe, with the aim of supporting you to become more resilient as you move forwards from young carer support.
So, are you ready to jump onboard...?
All we ask of you is that you are committed to the project and give it your 100%. This will sometimes mean you trying new things and meeting new people, but what have you got to lose, we are all in this together!
To find out a little more scroll on down this page to hear about how three of our Starfish carers, have taken positive steps, and made a huge amount of progress during Year 1 of this project.
A Young Carer Poem - By Aggie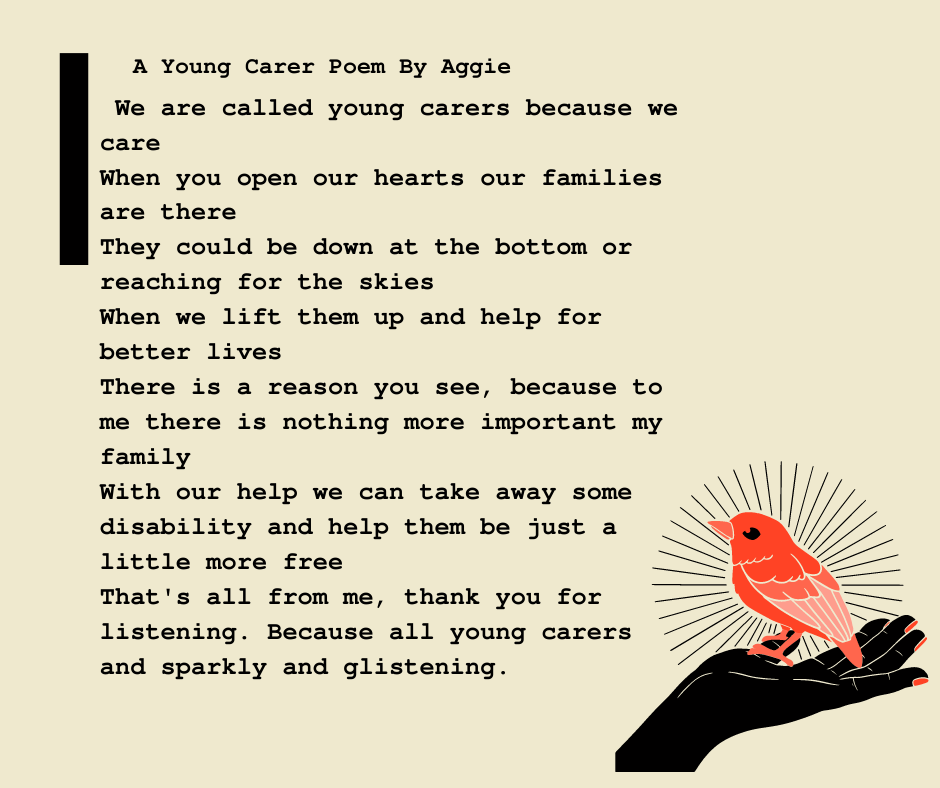 A Young Carers Rap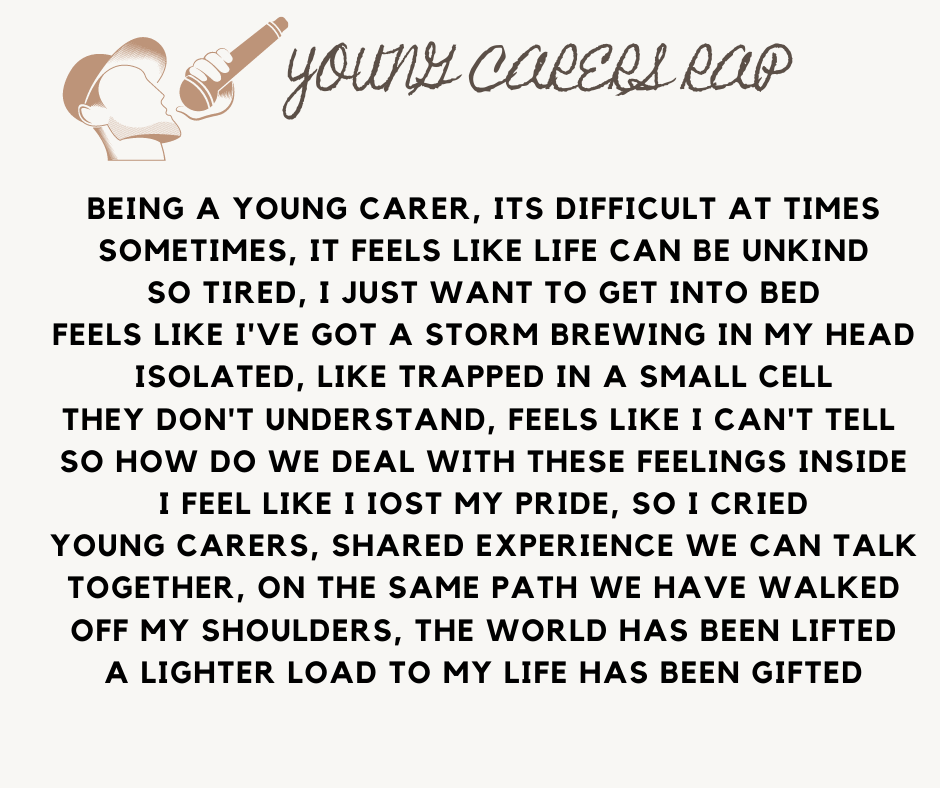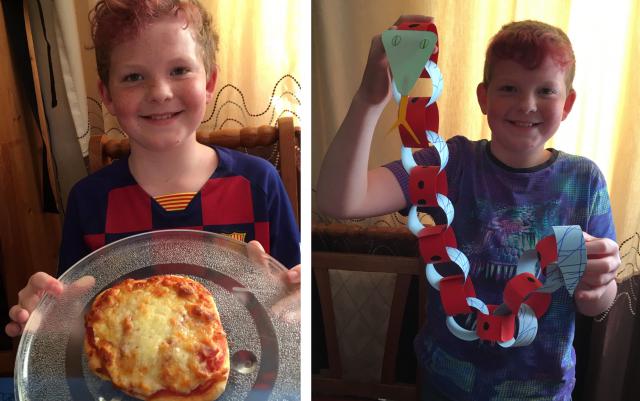 Jacob with a delicious Pizza he made on our Zoom session and his origami snake
Meet Jacob - Starfish Project Member
Jacob is a very enthusiastic Starfish Project member, taking part in all our activities. Let him tell you about his experiences....
"Starfish has been an important part of my lockdown experience. I have joined in a variety of fun activities, cooking, quizzes, origami and mindfulness have been regular activities along with others. Some activities the whole family joined in which was great. I have learnt new skills but most importantly I have enjoyed them all. Zoom meetings have been helpful and fun and kept me in touch with everyone. Thank you, from Jacob."
 
"As Jacob's support worker, it has been so refreshing to see Jacob come out of his comfort zone and try new things, each activity has given him another skill, whether that's mindfulness techniques or how to cook certain foods and more! It has been great to see him attend what we are offering as we can all see the positive difference it is making to his lockdown experience" Ryan - Support Worker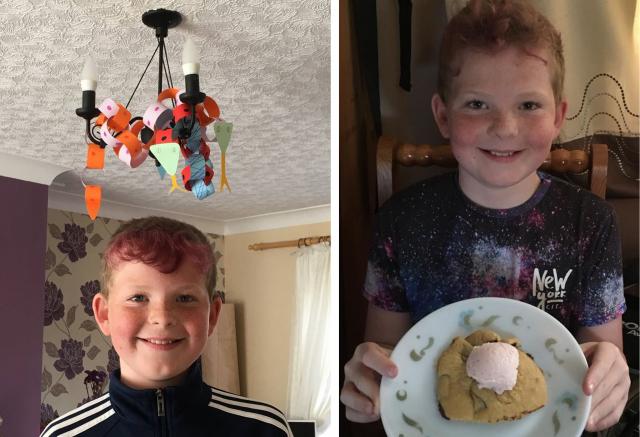 This is where Jacob's snake lives! And more food! We love making food!
Meet Noah - building confidence in social settings
When Noah initially came into the Starfish Project last October, he was a very shy and reserved person, he wouldn't really engage in conversation with me and wouldn't really talk about himself. Through regular 1-1 sessions we got to know each other and within these sessions Noah mentioned that he would very much like to increase his confidence and be able to go into new social situations, to be involved with likeminded people without worrying.
Noah's passions are Dungeons & Dragons, and other tabletop fantasy games, so we looked for a social event that we could go to together to ignite this passion and surround himself in a world that he loves. In January we attended the Meeples gaming event at the Summit in Scarborough, it was an event where people could play a range of tabletop games all day. As this was his passion, Noah immediately felt at home.
Watching Noah in this environment where he was more comfortable was amazing to see. With the agreement from Noah, I removed myself from direct supervision to allow him some independence. When I returned I found him with a group of players he had just met playing a new board game, he was so fully engrossed in what he was doing that he didn't even notice I had come back. It was amazing to see his confidence interacting with people he had never met before.
We are now looking at how this newfound confidence can be applied to different social situations.
Alfie's Story - Video
Developing life skills through our residential trip to Boggle Hall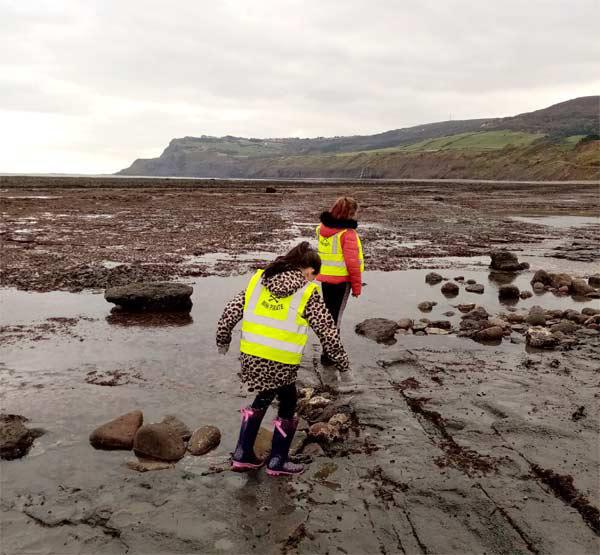 Exploring the sea shore at Robin Hood's Bay
We visited Boggle Hole, near Robin Hood's Bay in the October 2019. Our Starfish crew stayed overnight at the Youth Hostel which offered us range of outdoor pursuits and learning experiences.
The aim was to bring together a new group of young carers from across Scarborough, Whitby and Ryedale. All the young carers were embarking on a new project funded by Children In Need. It was all about team building, creating new friendships and asking them to do a something that could be outside of their comfort zone.
Many of our Young Carers had never spent a night away from home and some had never slept in a dormatory with other young people, or even stayed somewhere so close to the sea. They learnt all about the smugglers of Robin Hoods Bay and played a smuggling game. During the stay they had ghost stories around a fire pit at night, hot chocolate and toasted marshmallows. They learnt about the different fossils to look for and what they could find in the rock pools. Whilst exploring and learning, they were taking their first steps of development on this amazing project.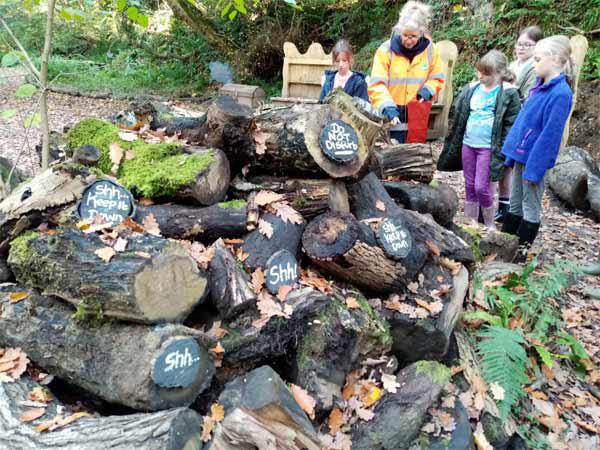 ---