---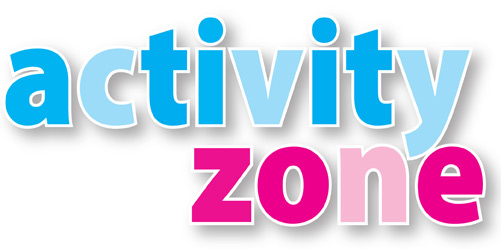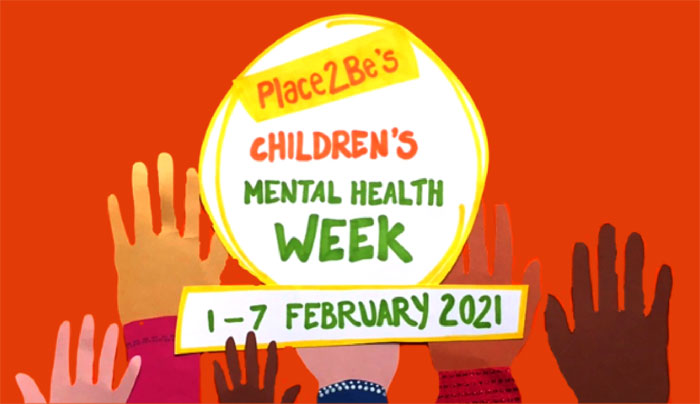 Children's Mental Health Week
It's taking place on 1-7 February 2021
Children's Mental Health Week is something very close to our hearts at Scarborough & Ryedale Carers Resource. This year's theme is Express Yourself. Find out more here: https://www.childrensmentalhealthweek.org.uk/about-the-week/
Expressing Yourself is about finding ways to share feelings, thoughts, or ideas, through creativity. This could be through art, music, writing and poetry, dance and drama, photography and film, and doing activities that make you feel good.
It's important to remember that being able to express yourself is not about being the best at something or putting on a performance for others. It is about finding a way to show who you are, and how you see the world, that can help you feel good about yourself.
Throughout the week our Young Carers team, will be sharing with you some amazing ways that we work together to allow us to 'Express Ourselves' Our emotional health and well-being so important during present times (and always!), so it brilliant to know that our support workers have Children's Mental Health at the heart of their work.
Through next week, make sure that you check in with our social media pages to find out how we are supporting...
Some of our upcoming sessions and workshops in support of our physical and emotional well-being are ...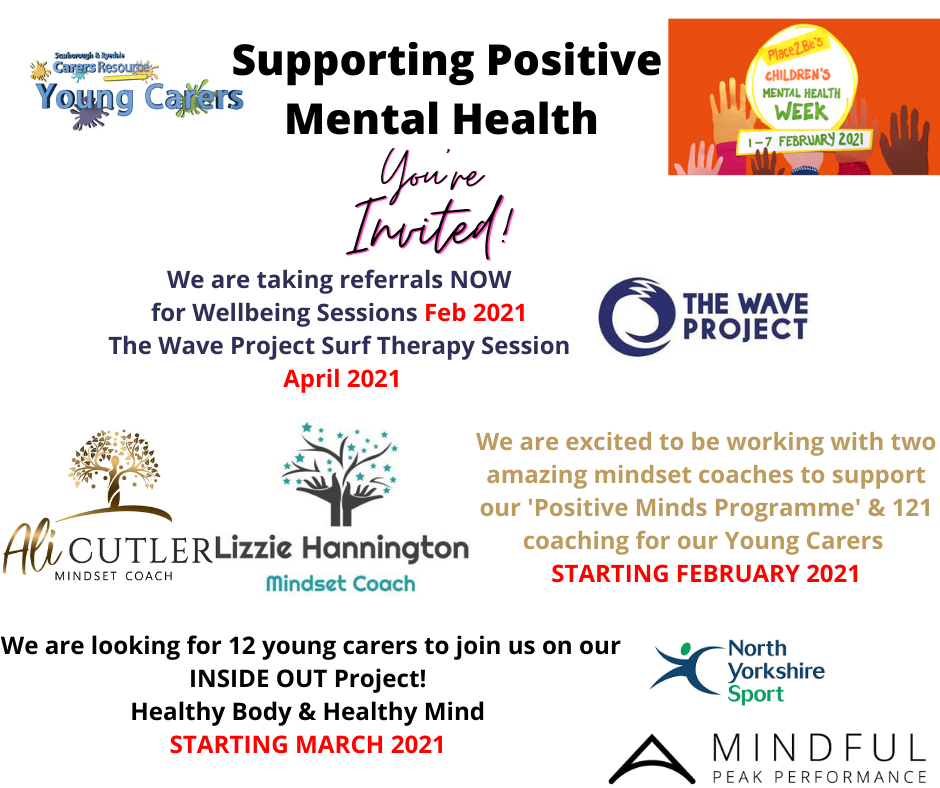 .
If you are interested in joining any of these amazing sessions, or would like more information please contact your support worker or email helen@carersresource.net
.
Young Carer Lockdown
There is no holding our Young Carer families back during this lockdown! We are in regular contact with them and it's been wonderful seeing all of the creative ways that they are keeping themselves busy.
So we are sharing the ways that our young carers who we work with are responding to the lock-down; arts & crafts, cosplay, cooking, baking, keeping health and active and taking care and enjoying their pets.
Send us your picture by email, tag us in your Instagram, Facebook or Twitter posts, or WhatsApp your photo to your support worker get your lockdown fun into our activity zone gallery.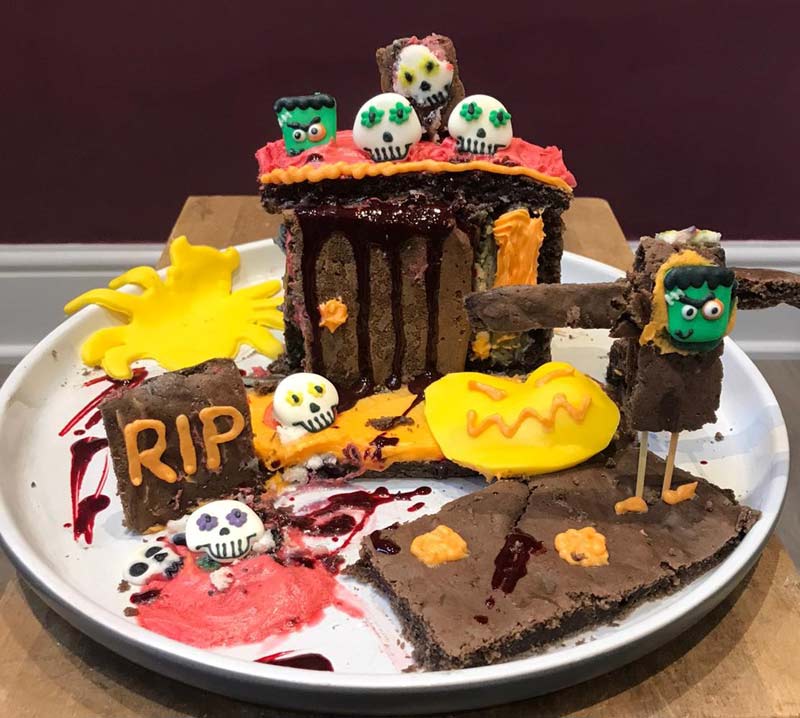 It's Always Bake Off Season with the Young Carers - see these Halloween creations...
Through lockdown and summer our young carers have loved getting creative in the kitchen. Not only does it help them with cooking skills that can help the hole family, but it allows them so much needs social time with other young people, with the benefit it of food and goodies at the end of the session, what more could you ask for. Here are a couple of Halloween themed bakes produced this week.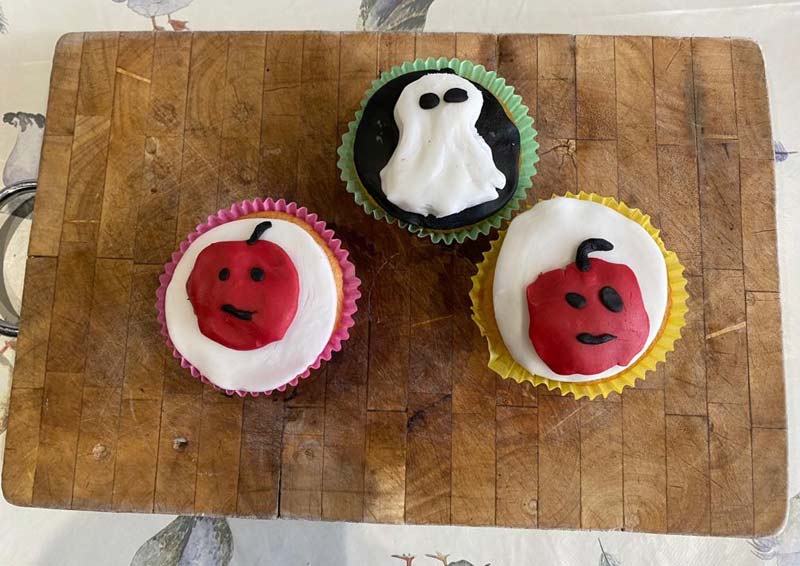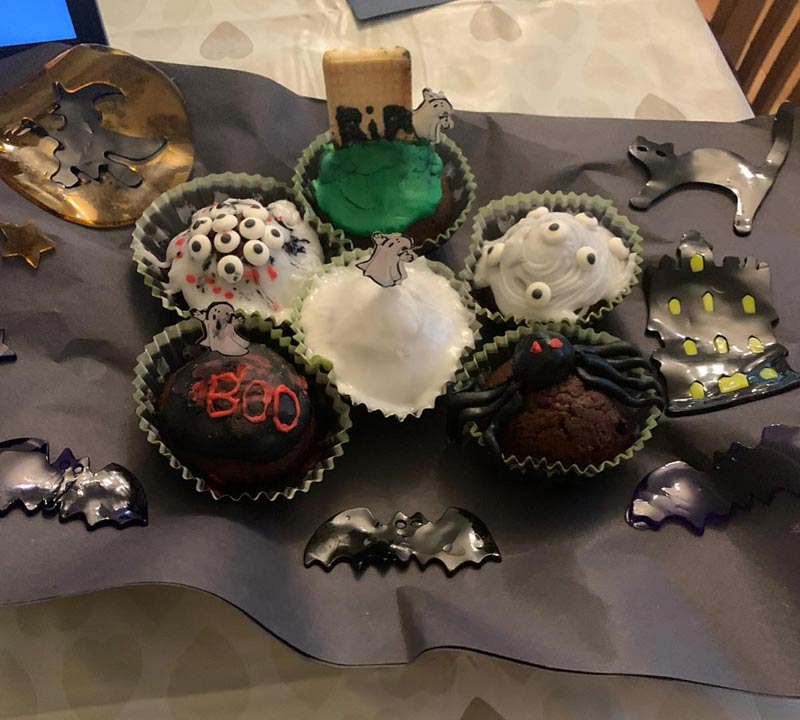 The Wave Project
Some lucky young carers got the opportunity to take part in six successful weeks of Surf Therapy with the fantastic Wave Projects. Thanks goes to Matt Jones and the amazing team of mentors on this fantastic project. For more information head over to https://www.waveproject.co.uk/project-locations/scarborough/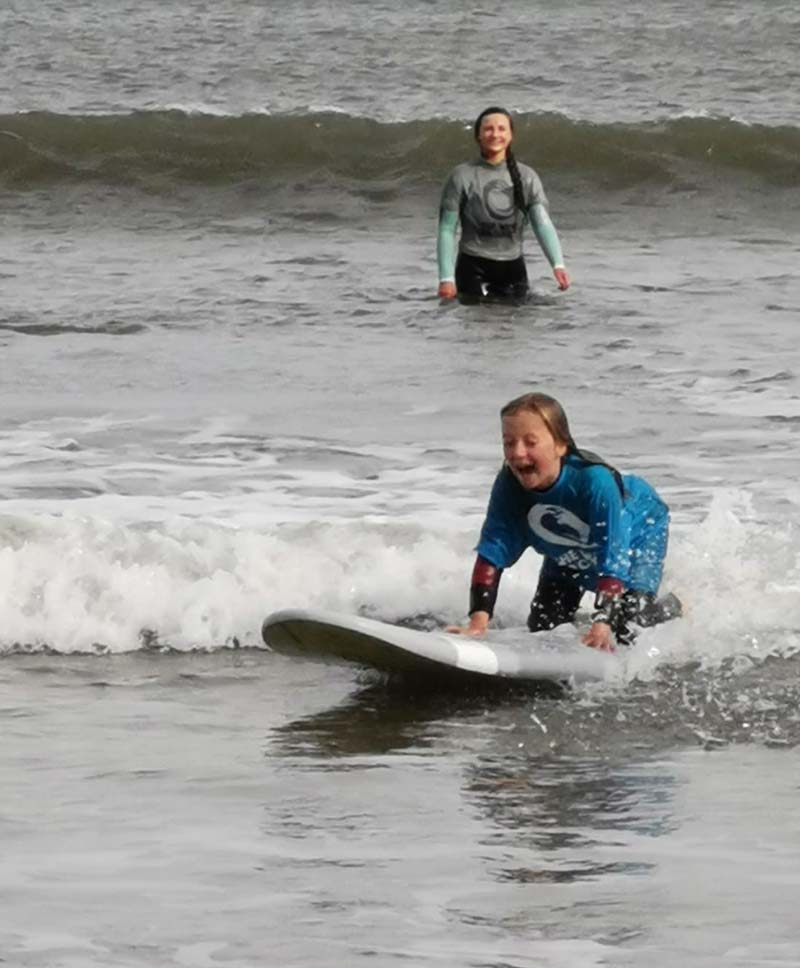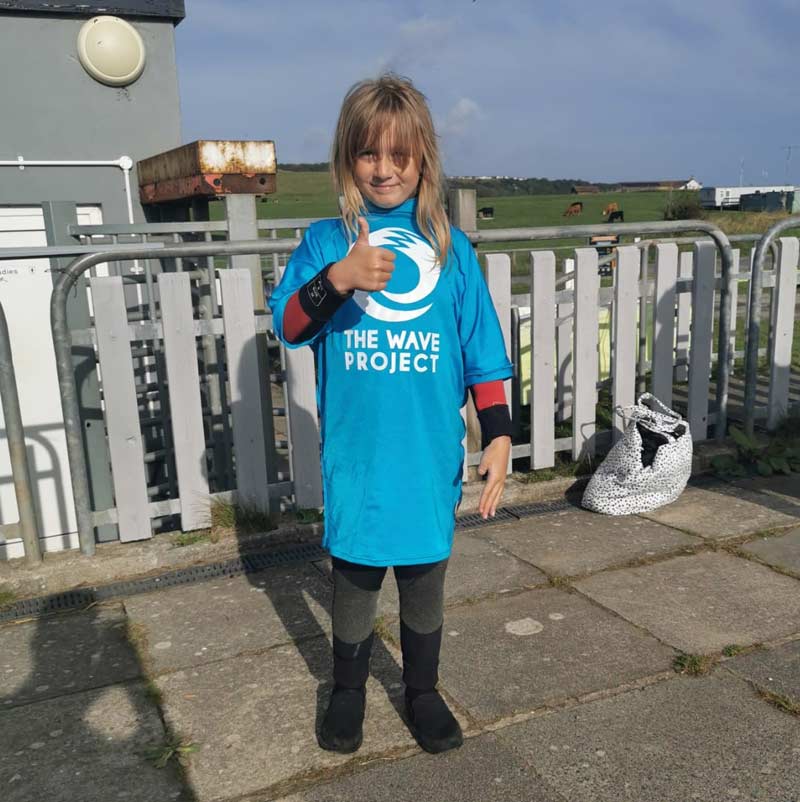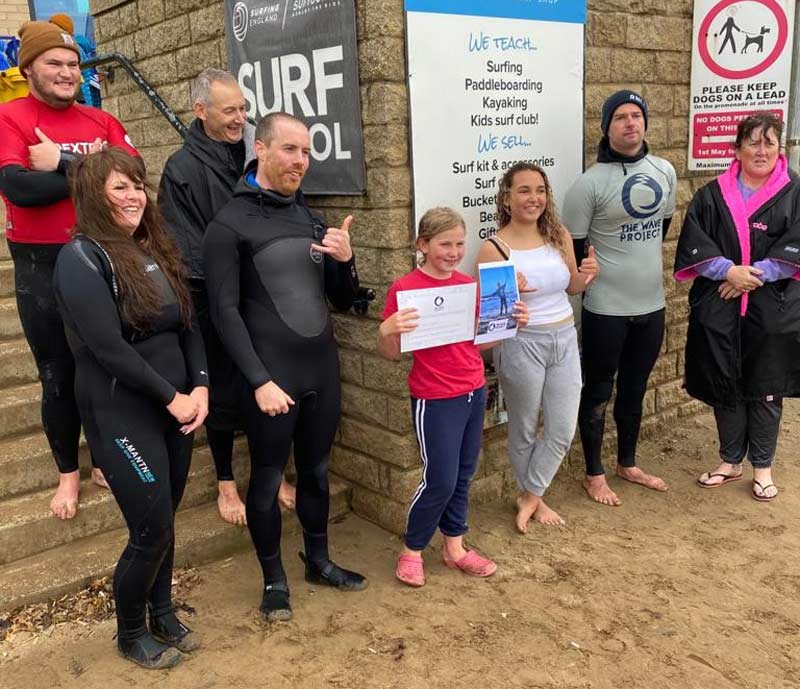 #wecare Pot 2 Doodle Do!
When we cannot get to one of our favourite places, Pot 2 Doodle Do, we take it to our young carers. With a yellow and blue theme to celebrate 25 years of Scarborough & Ryedale Carers Resource, our families received pottery packs to produce their memory plates. A quick door step drop and collection from our fab activity coordinator Helen, and the plates were fired and returned, how amazing do they look!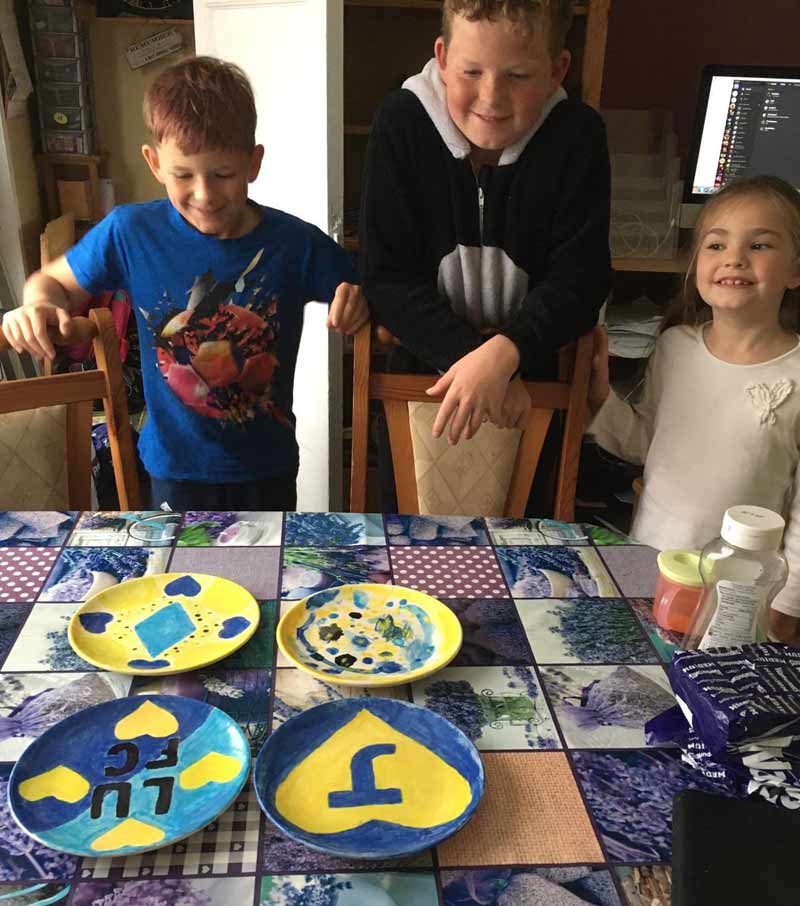 Making mug cakes on zoom
We all had a lot of fun making mug cakes, now mug cakes sound larger than cup cakes, which can't be bad! Yummy! Take a look at our zoom pics below.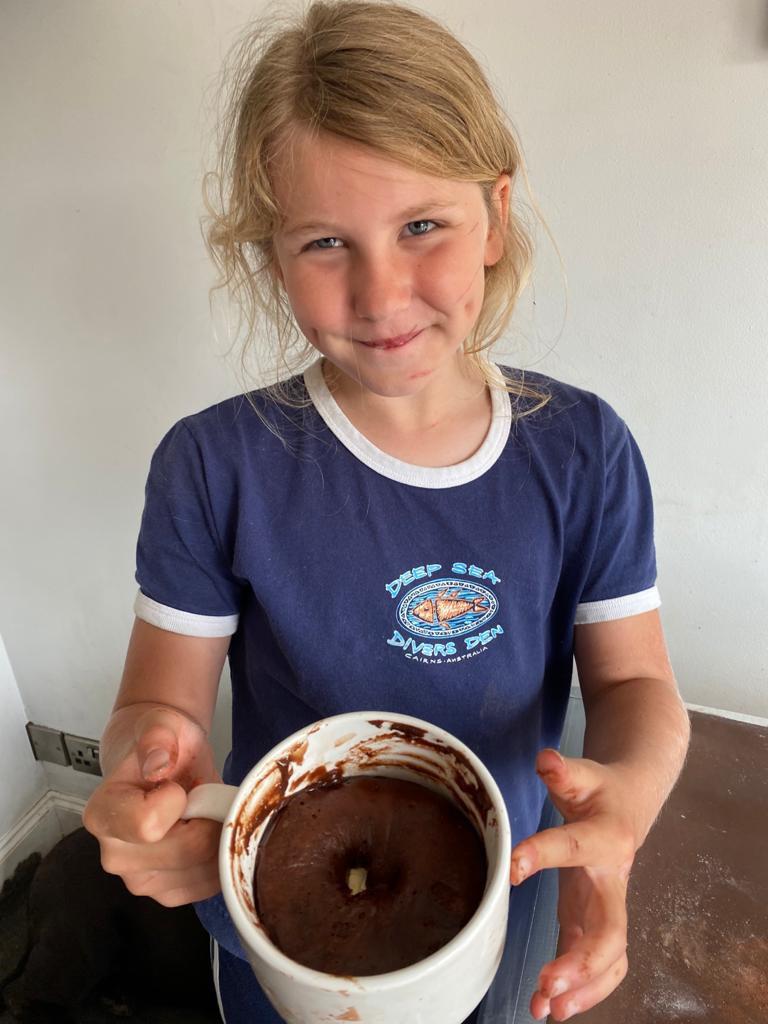 This one looks good! I'll have two please!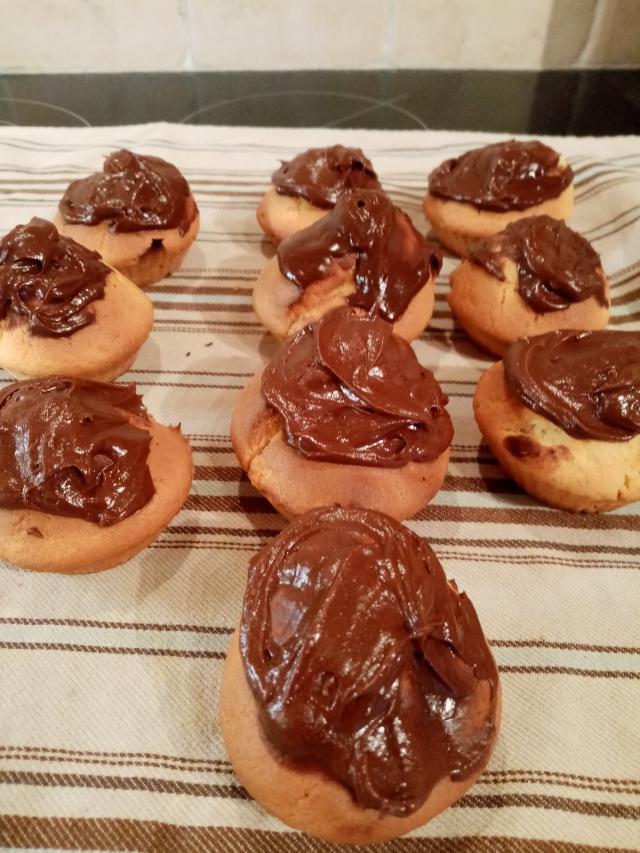 Now these are cup cakes. Oh my goodness! Where to begin!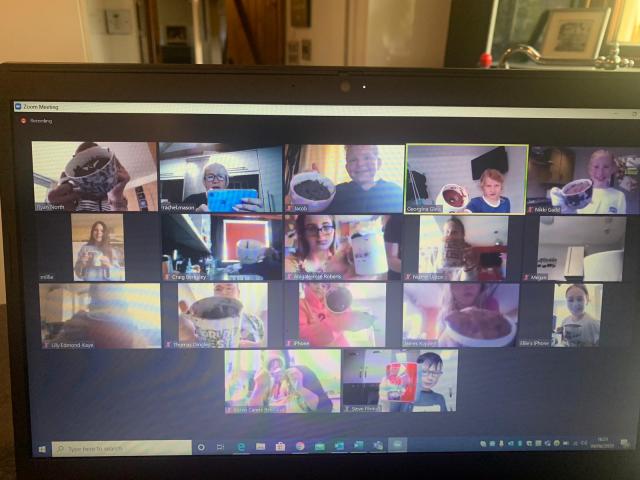 Here we all are... Hello! Zoom is so good!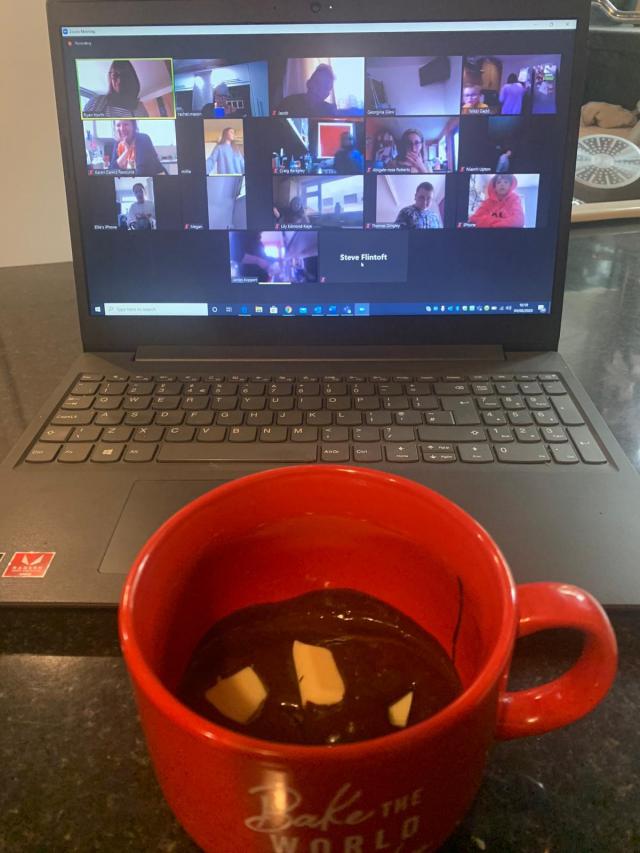 Mmmmmm! A mug with a cake...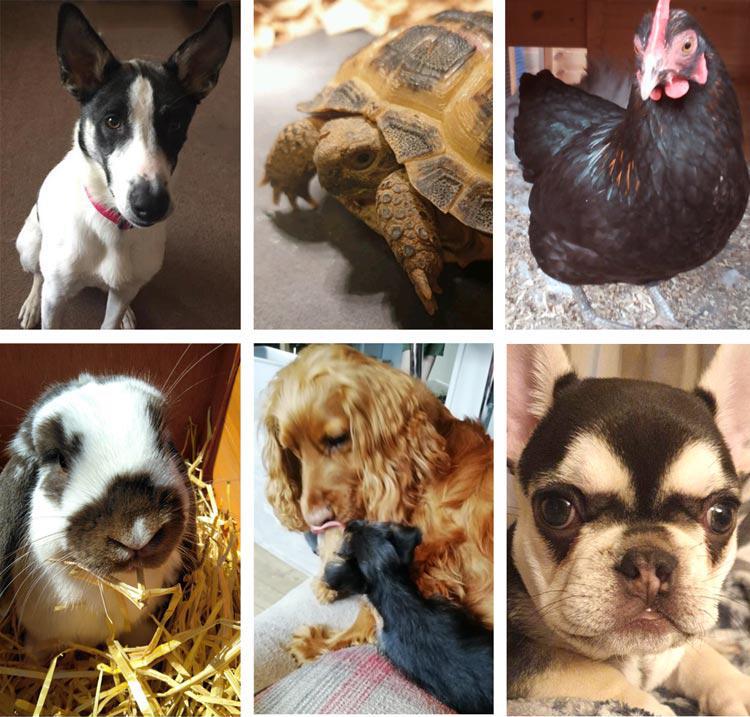 Our Young Carers have been sharing pictures of their beloved pets, who they've said have really helped them to stay calm during lock down. You've sent us lots of pet pics, so we've started a new pet page, (it's here!) take a look at how lovely they all are, do you recognise your pet? If you want to share a photo of your pet, we would love to hear from you, email a photo with your pet's name to helen@carersresource.net
What We Get Up To…
Youth Club – Our Young Carers meet once a month at our fantastic Youth Club held at the Summit in Scarborough. This offers a chance to spend 2 hours with friends, chilling out in the den, playing games, taking part in activities and simply having time to be themselves. Held on the second Wednesday of the month from 4.00pm – 6.00pm, this is always popular with our Young Carers.
Watch this space for our virtual Youth Club coming soon…
What's Coming Up
During these unusual times it's so important that our young carers can remain connected with us and each other. So our fabulous Activity Co-ordinator Helen have developed a brilliant range of virtual activities that our young carers can get involved with.
Here are just a few things coming your way in the coming weeks…
Mindulness and Gentle Relaxation - suitable for any young carer. This can help anyone who is anxious, worried, stressed and wants to learn how to relax.
Some gentle meditation and very gentle fun muscle relaxing yoga – starting weekly on the 7th May every Thursday @ 3.00pm - 4.00pm for 4 weeks. (Zoom)
Plant Culture - Grow your own sunflower in a test tube - this is suitable for all ages. All you will need is Zoom to take part in the activity with Richard, and we will send you the rest! To take part in this activity you will need a kit posted to you, so if you are interested in growing the tallest Sunflower in town, email helen@carersresource.net
Super Hero School - these sessions are for our young carers aged 8-11 years. This a focussed group and your support work will be inviting a group of young carers who they think will benefit from mindfulness, resilience and thankfulness sessions. Being a superhero and identifying your own super strengths and powers. If you think you would be interested in our super hero school contact your worker Rachel, Ryan or Lisa to discuss a place.
Pizza Making - with the support of the wonderful Community Kitchen we can have the ingredients to make yummy homemade pizza's delivered to your door (Scarborough area only). Simply log into zoom to follow the step by step instruction to making your pizza perfection!
Online Activities: Monday 11th - Friday 15th May Rugged Outdoors - we can't go to them, so Rugged Outdoors are bringing their activities to us! This will be a series of activities via video or zoom with Craig. Learn how to make: Bannock bread and find out the history of why people made this with just flour and water, play Nature Bingo, build a bird feeder easily with a plastic milk container and create a den at home.
What we've been up to!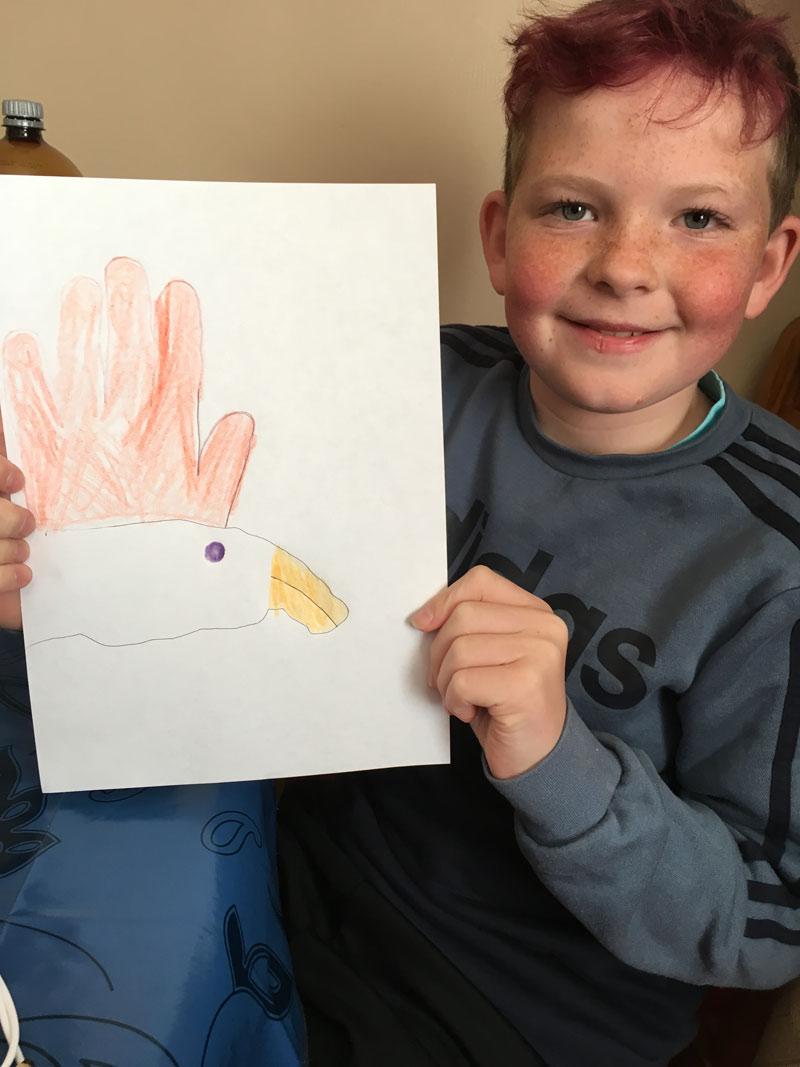 Doodle Art session
Jacob shows a very nice drawing, created at a Doodle Art session with Chris Layfield – NYCC Creative Engagement Officer.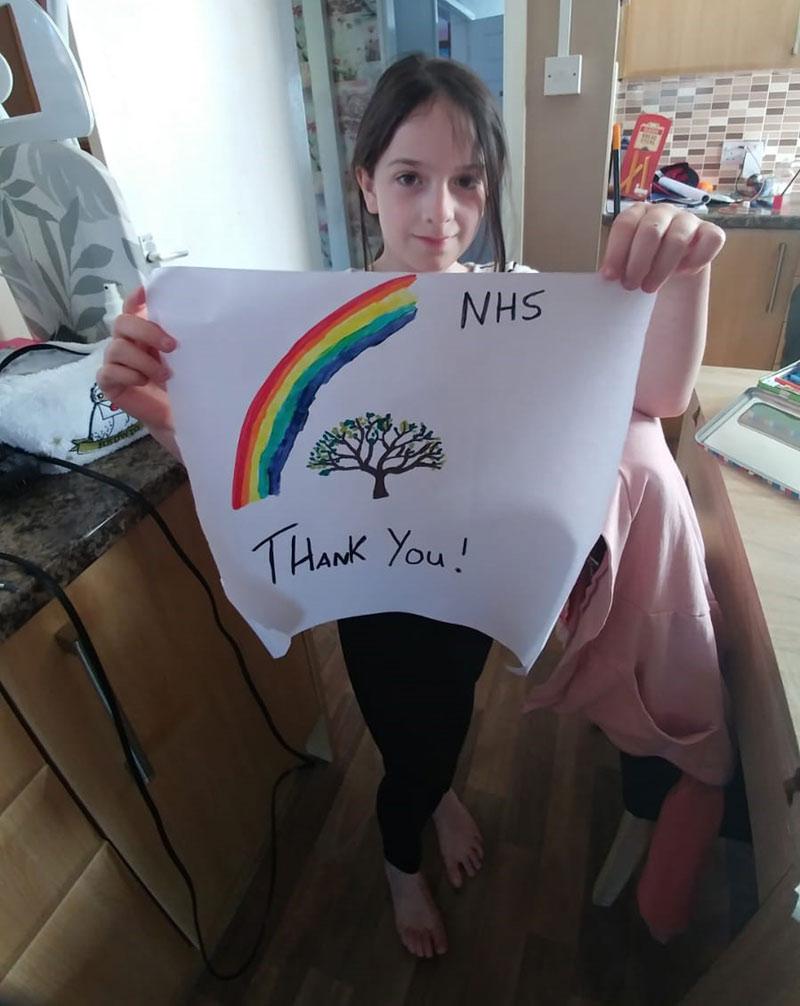 Young Carer Maisie created this Rainbow Art for the NHS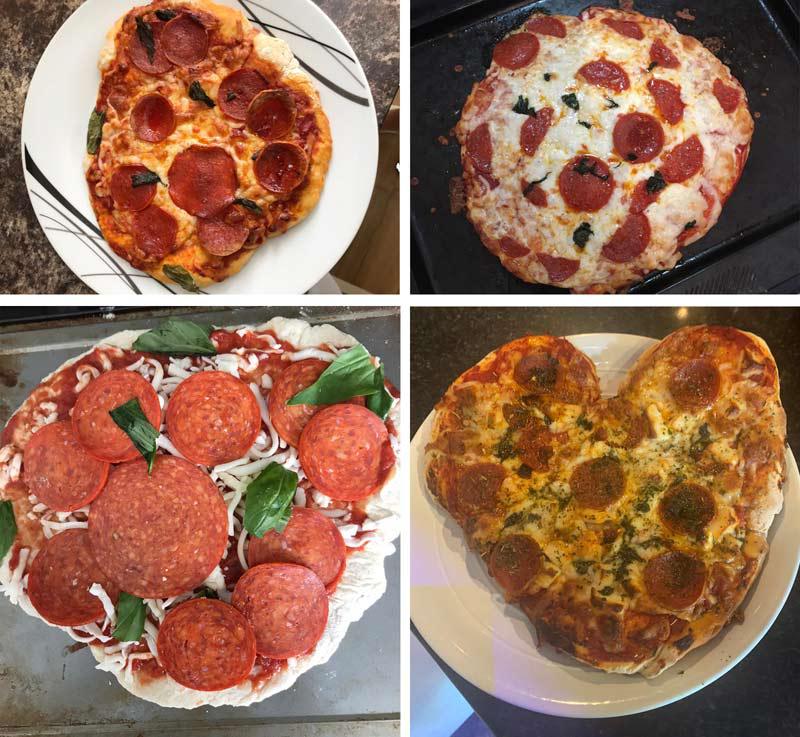 What a lot of Pizzas! Bellissimo!
We had a fantastic Pizza making session, all gathered together on Zoom! We were able to facilitate this with the generous donation of the ingredients prepped for us my Scarborough Community Kitchen. Many thanks to them. Helen our activities co-ordinator collected the products and carried out 15 doorstop deliveries for our Young Carers to take part. A great project with the reward of delicious pizzas to eat at the end!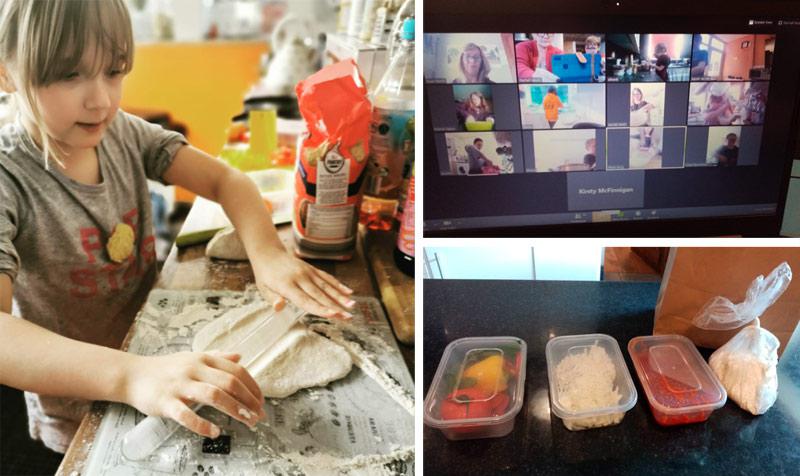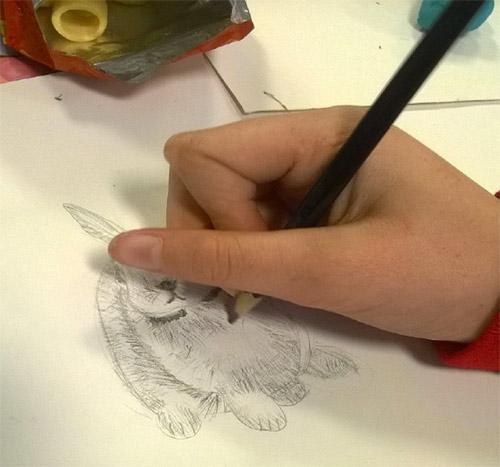 Art sessions at The Art Room.
Many of our young carers are very talented and enjoy learning new drawing and painting techniques. To support them to continue to learn and have some relaxing time for themselves we used Bursary funding to cover the costs.
We found a local artist who had the right skills to work with children, who was happy to share her skills. Delia Prudence runs workshops for children and was more than happy to help. The sessions were such a success we ran them longer, seeing how much the young carers developed in their confidence and social skills, interacting with each other and the adults at the art shop.

Art sessions at Pot To Doddle Do.
We are a satellite school for The Children's University in Scarborough. Once every 3 months we bring young carers together with the Children's University staff to update them on what is happening and how they can gain more learning hours. Each time we try to meet somewhere different.
At this fun pottery painting session they all brought their passports to be checked, this is an exciting time for them to see it stamped and how many learning hours they have achieved. They also have chance to chat about what they have done outside school. Being part of the Children's University really does motivate them to think about what they are doing, such as sport, helping others, hobbies and activities with other young carers.
Many of them will graduate this year and gain a certificate awarded for all their learning at a special graduation ceremony at The Scarborough Spa. A moment to remember for life.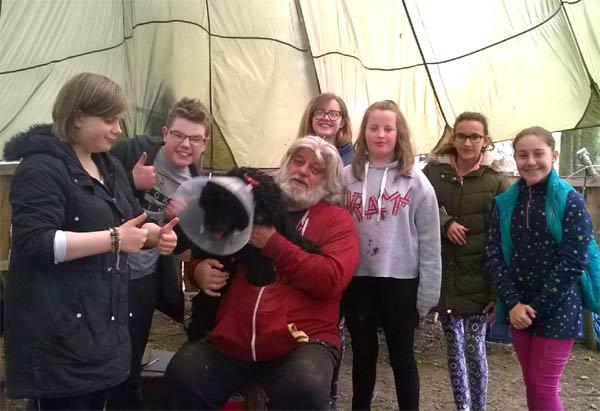 The Rugged Outdoors
The Rugged Outdoors is a fun place to learn about the outdoors. At this visit, the young carers learnt how to make Bannock bread on an open fire, how to make a fire, as well as axe throwing, archery and much more.
The activities are great because we bring young people together from different towns and areas and see how easily they create friendships and chat about their own life. Joining in with the activities gives them a break from their care role and when they go home full of beans they share their fun adventures with their family and friends. Happy faces say it all.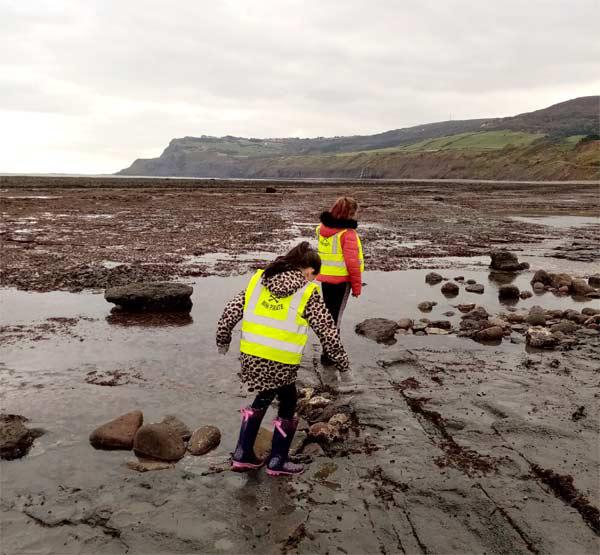 Boggle Hole Residential trip.
We visited Boggle Hole in the October half term, staying at the Youth Hostel, which offers a range of outdoor activities and fun. Boggle Hole is in a small cove near Robin Hoods Bay.
A group of young carers stayed at Boggle Hole. The aim was to bring together a new group of young carers from across Scarborough, Whitby and Ryedale. All the young carers were embarking on a new project funded by Children In Need.  It was all about team building, creating new friendships and asking them to do a something they wouldn't normally do. Many of them had never spent a night away from home and some had never slept in a dorm with other young people or even stayed somewhere so close to the sea.
They learnt all about the smugglers of Robin Hoods Bay and played a smuggling game. During the stay they had ghost stories around a fire pit at night, hot chocolate and toasted marshmallows. They learnt about the different fossils to look for and what they could find in the rock pools.
It was a fabulous stay, which created new friendships and bonds between the young carers.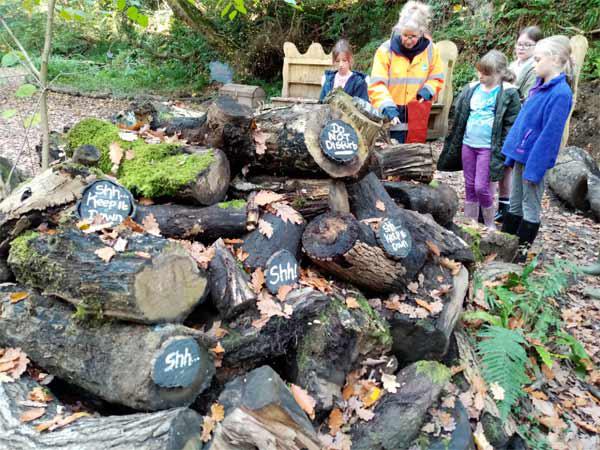 Clubs and Activities for Young People in Scarborough and Rydale 
Here's a list of Clubs and Activities in the Scarborough and Ryedale area that might interest you...
Sorry! The list is not available yet.
---