---
Young Adult Carers
Education & Training
---
Impacting Education for Young Adult Carers
The Young Adult Carers project has been working hard to build links with Scarborough's colleges and universities. We are now providing regular support to Young Adult Carers in Scarborough 6th Form, Scarborough TEC, UTC and the Universities of Hull and Coventry.
Please help us to continue this work by raising issues, that affect carers within colleges and universities, with the pastoral teams. Help us to raise awareness by liking or following our social networking pages and sharing the information we post. By working together, we can ensure that Young Adult Carers feel supported enough to be able to continue their academic journey. 


University Trips
We have visited several Universities to meet the tutors and pastoral teams and ask how they are supporting carers on campus. We have taken some Young Adult Carers to visit the sites and have a look around. We have a consistent and meaningful presence in all of the colleges and Universities in Scarborough, so if you are a Young Adult Carer who is thinking about further education, get in touch to find out how we might be able to support you.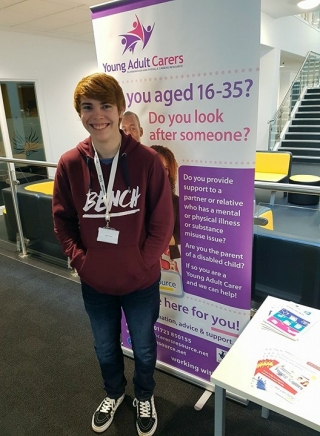 Volunteer Experience
We are blessed to be working with some amazing volunteers who give up their time to support the Young Adult Carers Project. They have supported us with awareness raising campaigns, feeding into our Focus and Focus Groups, taking part in video projects and acting as 'carer ambassadors' for Young Adult Carers in colleges and Universities. There are always opportunities to volunteer for the project so if you are looking to develop your skills and get some real experience, please get in touch for an informal chat. 
01723 850155 or e-mail: david@carersresource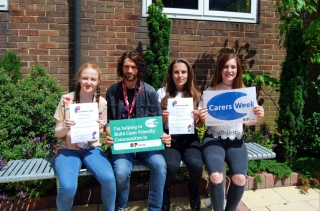 ---