---

---
Home from Hospital
---
From April 2018 Scarborough & Ryedale Carers Resource have been delivering the  Home from Hospital Service throughout Scarborough, Whitby and Ryedale.  The service is commissioned and funded by North Yorkshire County Council Health & Adult Services.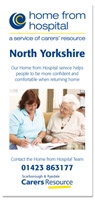 The service is for adults and provides flexible short-term, low level support for up to 6 weeks.  The service provides practical assistance following discharge from hospital and is focused on reducing isolation as well as increasing confidence and independence.  Visits are usually weekly and for up to 1 hour.
For more information download the leaflet, or call 01423 863177
Home from Hospital Leaflet.pdf (400.1KB)
A client's view on the service
"I was referred for support following discharge from hospital after a bad fall. I'm 87 and have always been independent, but the fall meant I could not move around as independently as before. I didn't consider some of the difficulties I would have, until I got home and realised things weren't so easy.
Home from Hospital visited me at home and talked through different things that could help until I was independent again. We discussed aids and equipment to help me move around home more safely and also something to press if I fell again and needed help.  This helped my confidence which had been severely knocked.  She helped me get my food shopping till I was up and about again.  As well as organising things I'd never considered, such as my bin collection and a gardener to deal with those weeds, as it will be a while till I can bend again.  I am extremely grateful for the service I received – they were like guardian angels". 
Update 6 months in...
Download a copy of this newsletter, click here - HFH 6months In.pdf (989.9KB)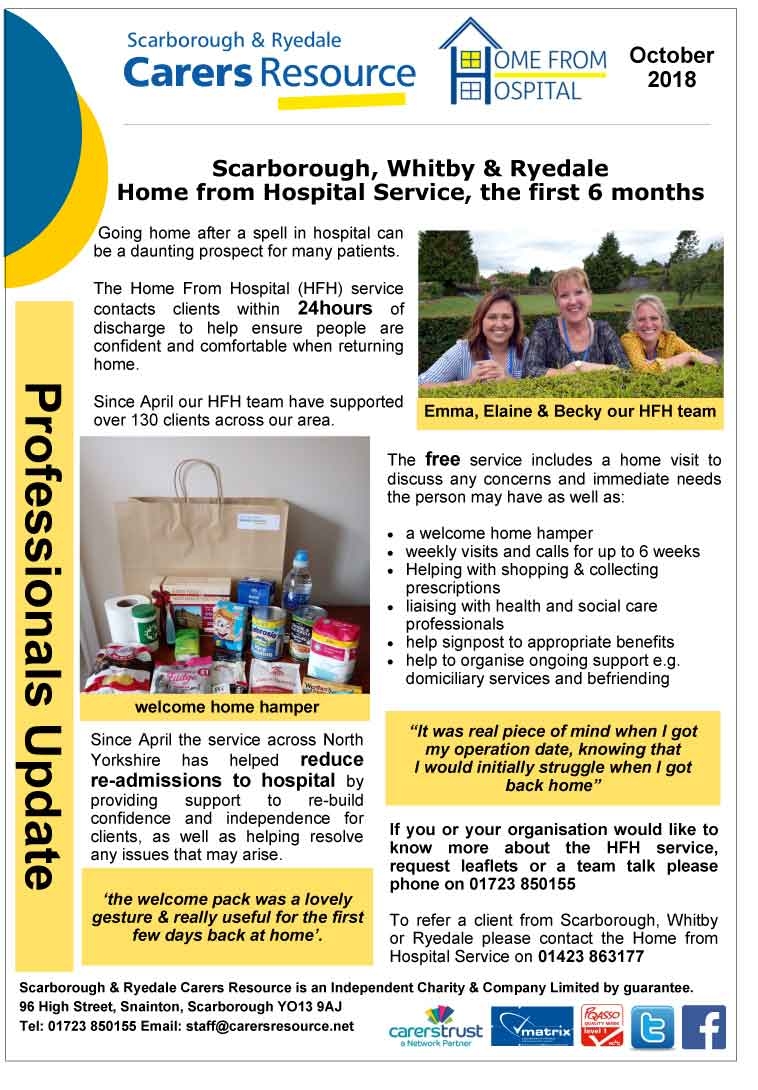 ---